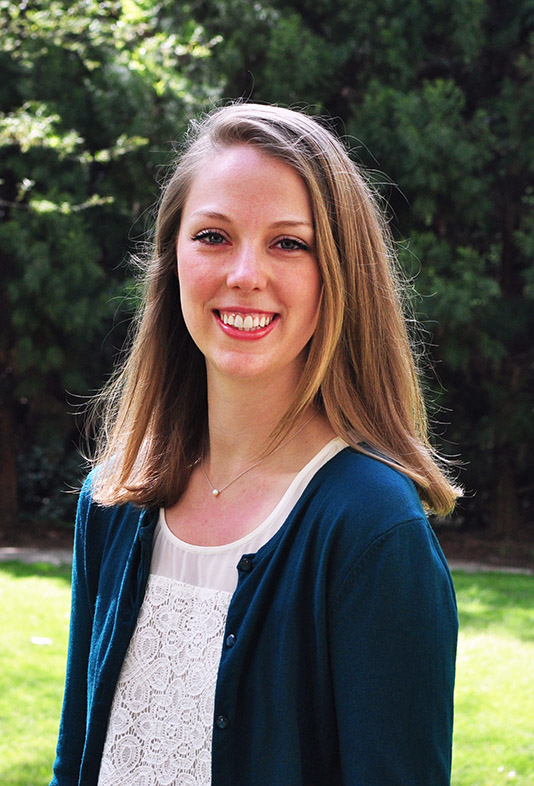 Mast
Ph.D. student Laura Mast will learn how to better communicate the value and impact of her scientific work at a conference for grad students in June.
Mast is one of just 50 students nationwide chosen to participate in the workshop at Harvard University.
"Research needs to go beyond labs, manuscripts, and professional conferences into the community, and this kind of communication takes different skills," Mast said. "Science thrives on effective communication, and I firmly believe that science is for everybody."
The Communicating Science Workshop is organized by graduate students in science, technology, engineering and math fields to help their peers develop the skills they'll need to share their work with broad audiences.
Mast said she hopes to bring what she learns back to campus and share it.
"My goal is to take what I've learned and work with the Center for Teaching and Learning to develop a workshop series on communicating science to the public for Georgia Tech grad students — developing social media strategies, writing effective blog posts and sound bites for the media, working with government officials and policymakers, and more."
In her third year of doctoral studies with Ching-Hua Huang, Mast focuses on extracting so-called rare earth metals from the fly ash left over from burning coal, which could be an important source for the highly sought-after materials that are essential in many "green" technologies.