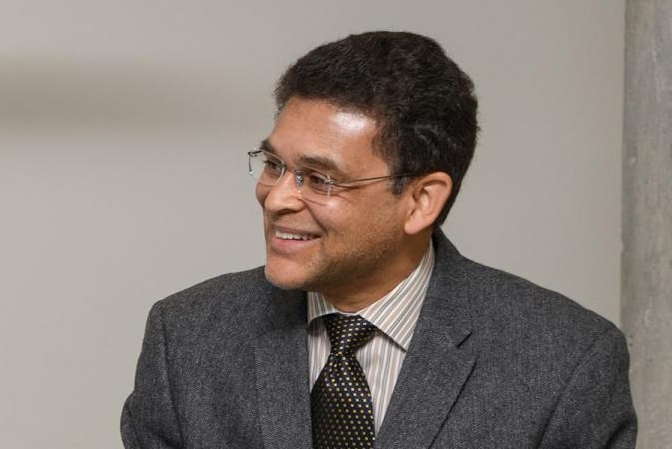 Glaucio Paulino has been elected a fellow of the American Society of Mechanical Engineers, a recognition of his achievements that's reserved for less than 4% of the society's members.
"I am humbled and honored by the award, which came as a pleasant surprise to me," said Paulino, Raymond Allen Jones Chair in the School of Civil and Environmental Engineering.
It's not often that a civil engineer joins the distinguished ranks of fellows in the mechanical engineering professional society — Professor Laurence Jacobs also is a fellow, though he holds faculty appointments in both civil engineering and mechanical engineering.
Yet Paulino said he expects such recognition will happen more and more — to the benefit of engineering and society at large.
"In general, it is quite unusual for a civil engineer to be elected fellow of ASME, and the reciprocal is also true," Paulino said. "The more we emphasize interdisciplinary research in the School and the College of Engineering, the more I would expect CEE faculty to become fellows of ASME and vice-versa — more mechanical engineering faculty to become fellows of ASCE."
Paulino has been connected to ASME throughout his career, including leading the Committee on Computing in Applied Mechanics and serving as associate editor of the Journal of Applied Mechanics. In 2014, he received the society's Ted Belytschko Applied Mechanics Division Award.
Paulino's work on topology optimization and origami engineering has attracted national attention and appeared in prestigious journals. He's also a fellow of the American Academy of Mechanics and the Engineering Mechanics Institute of the American Society of Civil Engineers.
"An award like this one requires a lot of work from lots of people," Paulino said, "the ASME Committee of Past Presidents; the nominator, Professor Arif Masud at the University of Illinois; those who provided supporting letters for the award; the committee that made the selection; and those who have been involved in the process. I am grateful to all of them."
Related