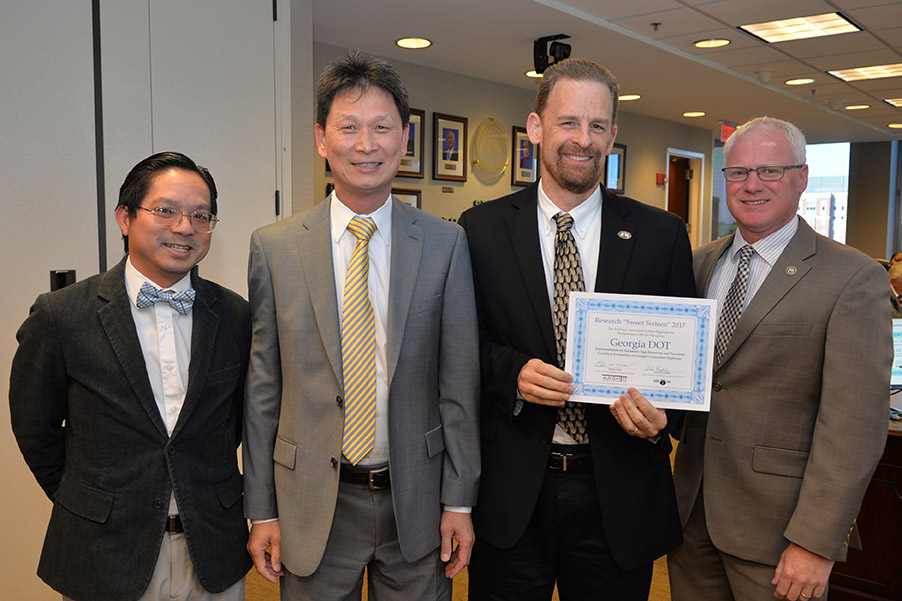 Georgia Tech and Georgia Department of Transportation researchers received a Sweet Sixteen Award from the American Association of State Highway and Transportation Officials for their work developing an automated system to detect pavement health and roadway signs using lasers and artificial intelligence. The group — from left, Georgia DOT Research Implementation Manager Binh Bui, Professor James Tsai, Assistant State Research Engineer David Jared — received the award from DOT Commissioner Russell McMurry, right, at the October meeting of Georgia's State Transportation Board. (Photo Courtesy: Georgia Department of Transportation)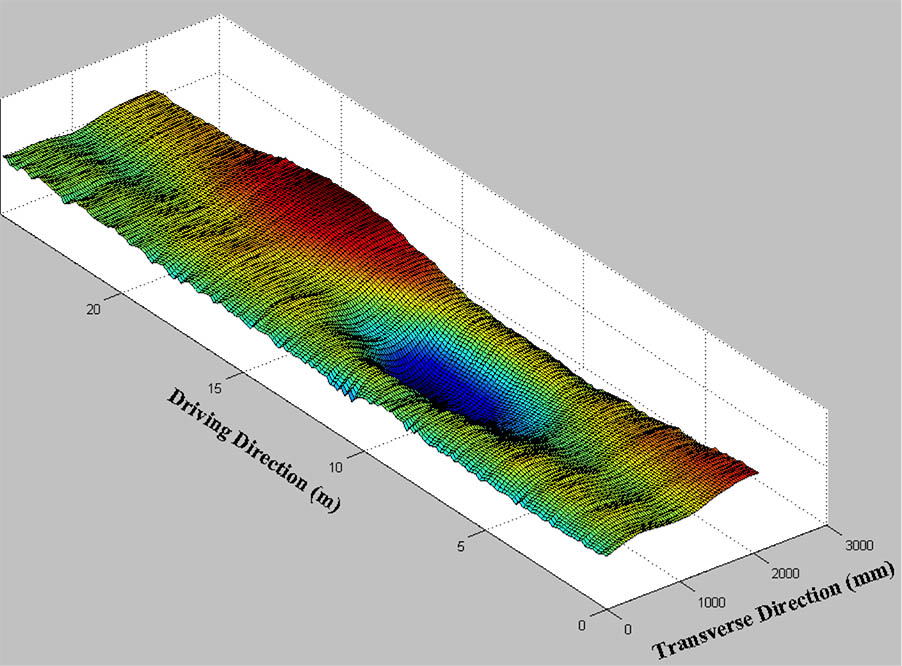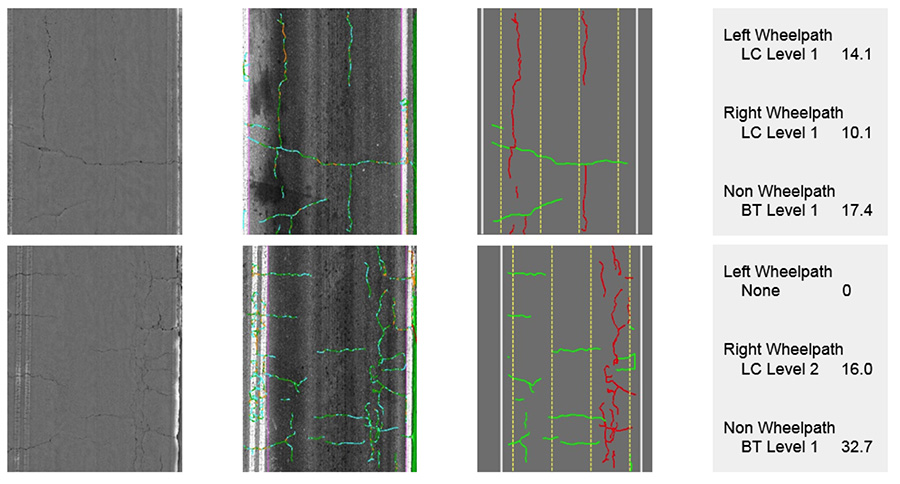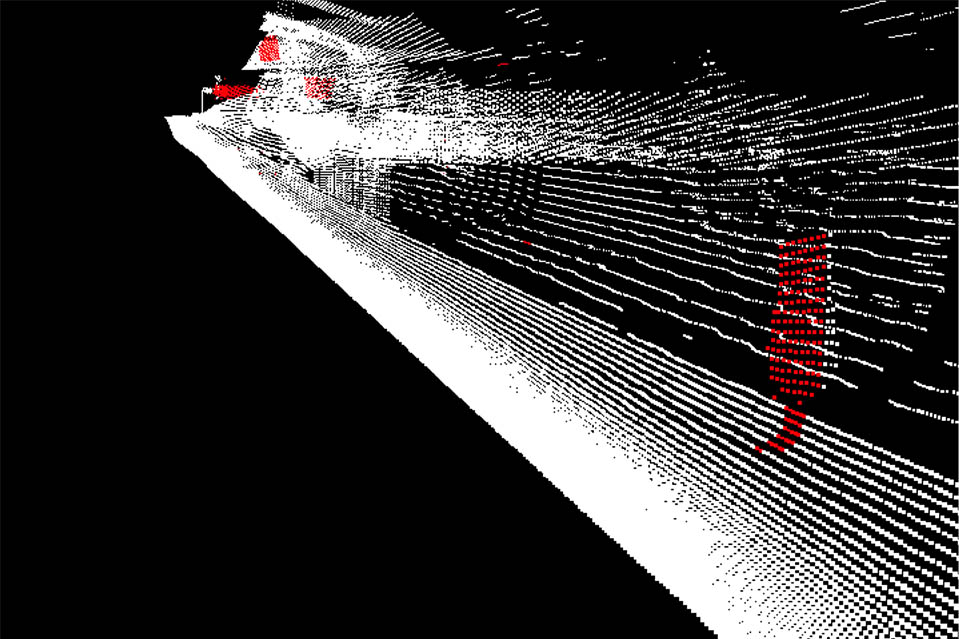 Georgia Tech and Georgia Department of Transportation researchers have earned an award for their work to automatically detect cracks, ruts and other pavement issues on the state's highways. Their system uses lasers and artificial intelligence to also detect and catalog roadside signs. Top: An automatically detected pavement rut modeled in 3-D. Middle: The crack-detection process, showing the raw 3-D image data first, the automatic crack-detection map, and last classifying cracks by severity and type. Bottom: A 3-D LiDAR point cloud of roadside signs. The system comparies shape, color and texture to 2-D images of signs to identify each sign. (Images: James Tsai)
A leading, standards-setting transportation organization has named a project by Georgia Tech and Georgia Department of Transportation researchers one of the year's most valuable. And the work could save time and money for DOTs around the country.
The research, led by School of Civil and Environmental Engineering Professor James Tsai, tested an automated system for detecting pavement conditions and cataloging signage along Georgia's interstates. The American Association of State Highway and Transportation Officials, or AASHTO, named the project one of its "Sweet Sixteen" high-value projects for 2017.
Tsai said the system uses 3-D laser technology and artificial intelligence to safely and more consistently detect cracks, ruts, potholes and other pavement issues without interfering with traffic on the state's busy highways. It also collects data on roadside signs.
"An automated system for smart infrastructure health condition evaluation is urgently needed for transportation agencies," Tsai said. "The extracted data, including cracking, rutting, raveling, and more, are essential to support officials' decision-making regarding the right time, right location, and right method for maintenance and rehabilitation of aged infrastructure."
Tsai and his team accepted their Sweet Sixteen Award from Georgia DOT Commissioner Russell McMurry at the State Transportation Board meeting in October. Tsai said it has taken two decades for technology to mature enough that such an automated system works consistently.
"The successful implementation of an automated system on a large interstate highway in this research has set an important milestone for an intelligent infrastructure asset management method," Tsai said. "The developed technology will benefit GDOT and transportation agencies throughout the U.S. and the world."
Tsai's Georgia Tech team on the project included Zhaohua Wang from the Center for Geographic Information Systems in the College of Design on the project as well as research engineer Chengbo Ai and graduate students Anirban Chatterjee, Geoffrey Price, Yipu Zhao, and Ross Wang.