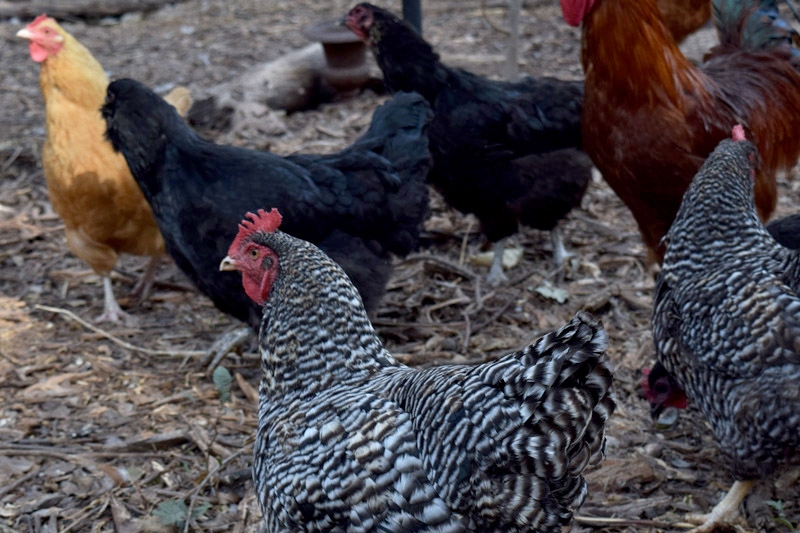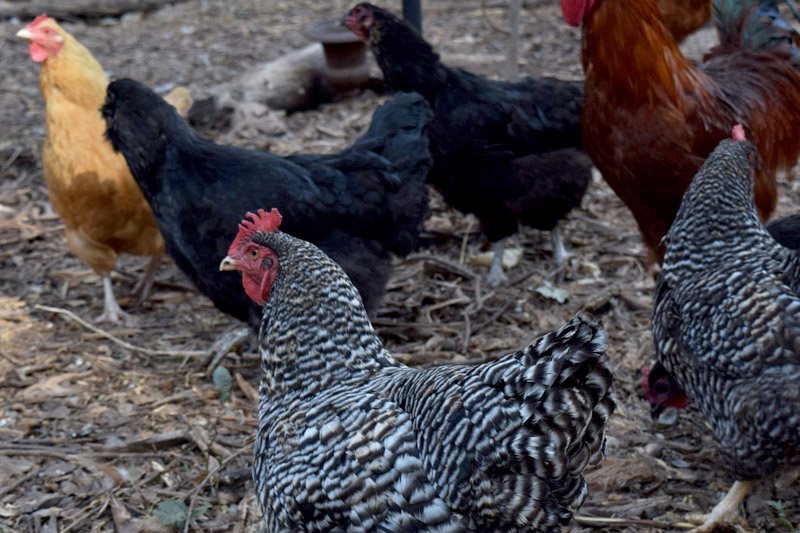 Joe Brown and a team of Georgia Tech researchers have received a grant from the U.S. Centers for Disease Control and Prevention to study how antibiotic use on poultry farms might impact waterways near and downstream from the farms. They will collect samples in north Georgia to measure antibiotic resistance genes and resistant pathogens in the environment. (Photo: Jess Hunt-Ralston)
A group of Georgia Tech researchers has received $340,000 from the U.S. Centers for Disease Control and Prevention to better understand how poultry feeding operations in Georgia potentially introduce antibiotic-resistant pathogens into the nearby environment.
It's an important relationship to understand, according to principal investigator Joe Brown, because surface water provides a key source of drinking water for millions of residents. It's also particularly relevant in Georgia, where poultry production accounts for more than half of the state's agricultural output and more broiler chickens are grown than any other state.
"We hope this research will result in a better understanding of some of the positive benefits of limiting antibiotics on farms," Brown said, noting the drugs are commonly given to poultry to increase growth rates. Such widespread use has been linked to the growth of so-called "superbugs" that are resistant to common antibiotics.
The problem is dire — Brown said it's among the greatest current threats to public health. This grant, along with about two dozen others announced Oct. 23, will help fill gaps in scientific knowledge as part of the CDC's Antibiotic-Resistance Solutions Initiative, an effort to combat antibiotic resistance and protect human health. Altogether, the CDC announced $9 million in awards.
Brown will lead a team that includes Robert Wallace from the Georgia Tech Research Institute, School of Civil and Environmental Engineering Professor Ching-Hua Huang, post-doctoral researcher David Berendes, and graduate student Amanda Lai.
"Producers are interested in engaging with this work because farms, cities, and the environment are all interconnected. We're neighbors."

– Joe Brown, assistant professor in the School of Civil and Environmental Engineering
The team will collect samples at five poultry feeding operations, looking for antibiotic-resistance genes and resistant pathogens in the animals' waste, soil where the waste has been used as fertilizer, and in waters nearby and downstream from the feeding operation.
"Specific impacts of antibiotic use in these concentrated animal feeding operations on water quality downstream of farms has not been well characterized," Brown said. "This research will help us measure these risks and evaluate potential opportunities to limit exposure."
Berendes said the work will be among the first to combine microbial and chemical analyses to detect resistance genes and pathogens as well as evaluate downstream impacts within the same poultry farm system. Brown said the team is working with several large-scale poultry producers to get them involved.
"Producers are interested in engaging with this work because farms, cities, and the environment are all interconnected," Brown said. "We're neighbors."