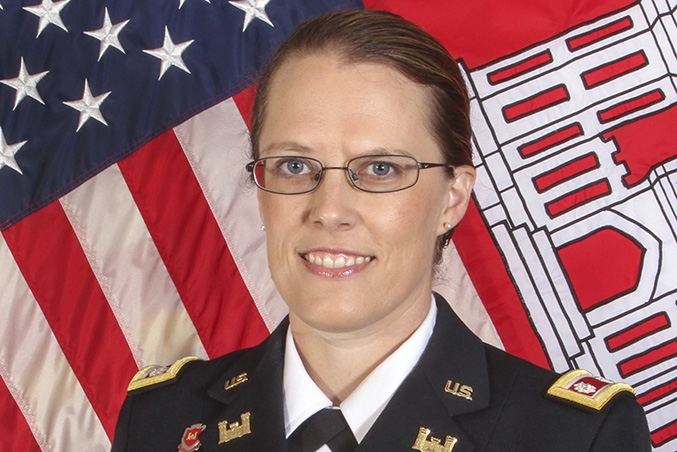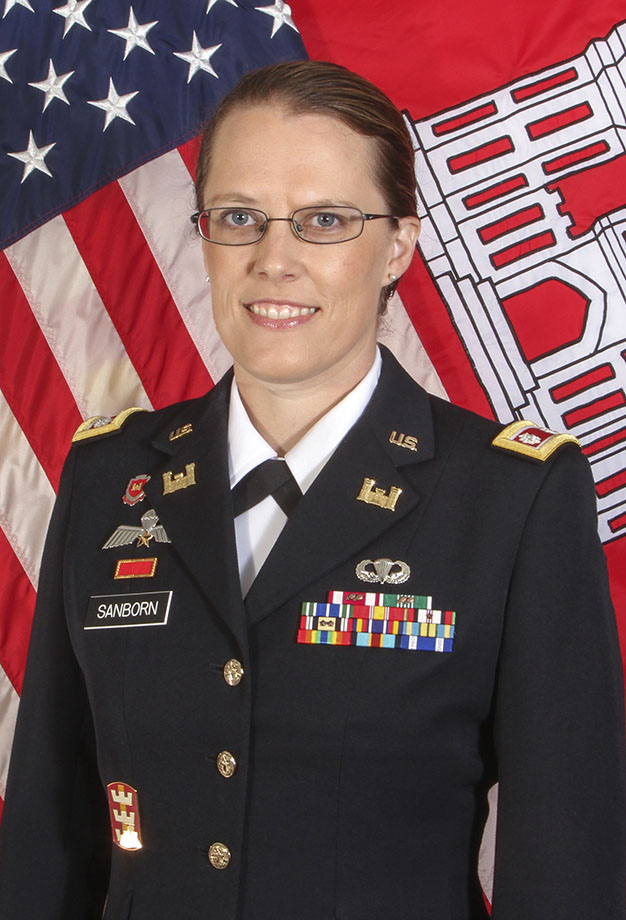 Sanborn
Kate Sanborn finished her civil engineering Ph.D. in May. Just two months later, she's making history as the first woman to lead the U.S. Army Corps of Engineers Honolulu District.
Sanborn, a lieutenant colonel in the Army, assumed command of the district July 20.
"It's hard for me to describe how excited I am to be part of this high-performing organization as it strengthens the foundation, delivers the program, and achieves the Corps' vision here in Hawaii and across the Pacific Ocean," Sanborn said at her change of command ceremony. "Marc and I feel very blessed and honored to be a part of the Honolulu District. We're eager to get settled in, to contribute as part of this great community, and to make the most of this phenomenal opportunity."
"Marc" is Sanborn's husband, who also finished his civil engineering doctorate at Georgia Tech in May and is an Army officer. He's taking command of the 29th Brigade Engineer Battalion at Schofield Barracks in Hawaii.
Sanborn's predecessor, Lt. Col. James Hoyman, said leading the district has been challenging and rewarding, and he told Sanborn she's in for an incredible experience.
"Kate, you're walking into a phenomenal team, and this is an unbelievable ride. You probably need to wear your seatbelt," Hoyman said. "I'm excited for you and the district as you tackle the challenges ahead."
Sanborn is the district's 71st commanding officer. She previously taught civil engineering at the U.S. Military Academy and has deployed to Iraq and Afghanistan. She was the group engineer for the 3rd Special Forces Group at Fort Bragg, North Carolina, before beginning work on her Ph.D.
At Georgia Tech, Sanborn studied with Assistant Professor Lauren Stewart, focusing on the use of cross-laminated timber for temporary military structures.
"The work this district executes and will continue to execute makes a lasting impression on the lives of those in the Pacific," Sanborn said. "I'm honored to join the team during this busy time, and I look forward to working on this work worth doing and making a difference here in Hawaii and the greater Pacific region."