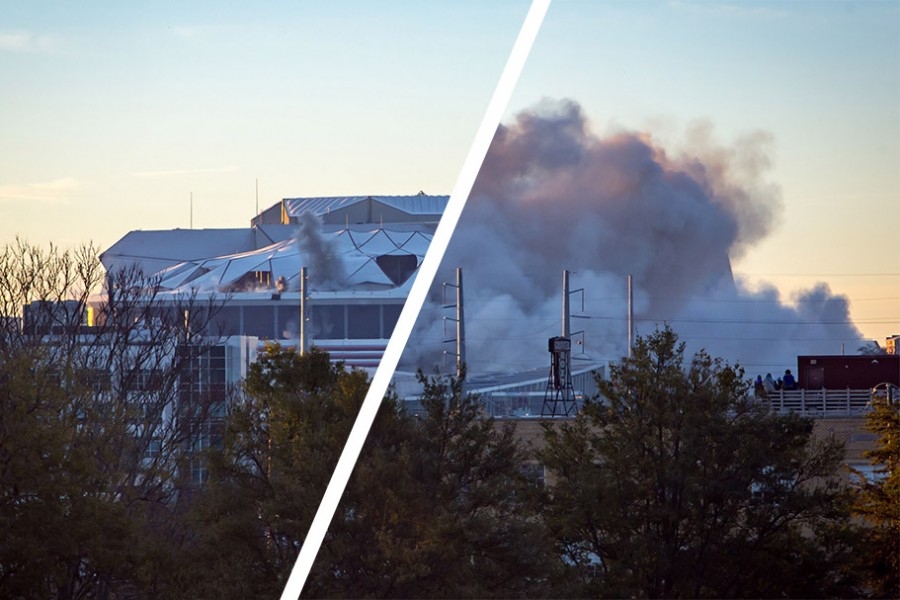 The Georgia Dome is no more.
Crews imploded the 25-year-old stadium early Nov. 20, taking about 12 seconds to erase a building that hosted the Olympics, Super Bowls, Final Four games, and Atlanta Falcons home games throughout its lifetime.
Leading up the implosion, the School of Civil and Environmental Engineering's Lauren Stewart joined Georgia Tech's Jason Maderer on Facebook Live to explain the process and offer an engineer's perspective on taking down such a massive structure.
Meanwhile, about half a mile away, David Frost and some of the students in his Infrastructure Design Analysis course watched the Dome come down, talking a bit about the engineering involved.