Scholarship is named for civil engineering alumnus who worked at Simpson Gumpertz & Heger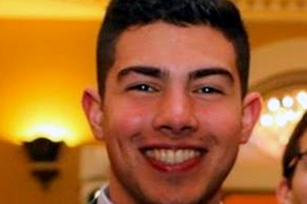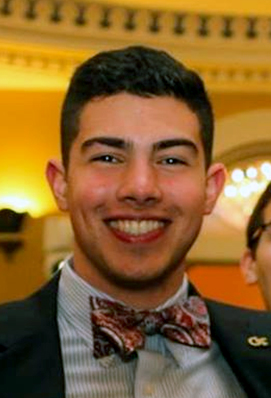 Melissas
Civil engineering undergraduate Andrew Melissas is the 2016 Buchberg Scholar.
Engineering firm Simpson Gumpertz & Heger picked Melissas late last year. The award is named for School of Civil and Environmental Engineering alumnus Brandon Buchberg, B.S. 2000, M.S. 2002. He worked at the firm and made such an impression on his colleagues that they created the scholarship to honor him after he died suddenly in 2013.
"I am very thankful to everyone at Simpson Gumpertz & Heger and Brandon's family, both of whom have made this opportunity possible," Melissas said, noting how touched he was when Buchberg's family reached out to him after he won. "They explained just how much Brandon meant to them and wished me good luck. I was taken aback. I didn't know what to say.
"I just hope that I can live up to his image," Melissas said. "He seemed like the guy who was a light for a lot of people. People looked up to him and said, 'Because of you, I didn't give up.' I hope that I can be that someone."
The scholarship provides up to $20,000 over four years to support the winners' remaining undergraduate coursework and two years of graduate study, if they choose to pursue another degree. It's designed to be different than other awards, asking applicants to explain what they do outside of their classroom studies and how they balance work and life.
The award is a tribute to and recognition of the impact Buchberg had in both areas of his own life, his co-workers said last summer, shortly after the first Buchberg Scholarship was awarded to Sara Shojaee.
Members of the company's Buchberg Scholarship Committee said the award's namesake had a full and rich life outside of his work SGH, and they said he tried to meld the two as much as he could.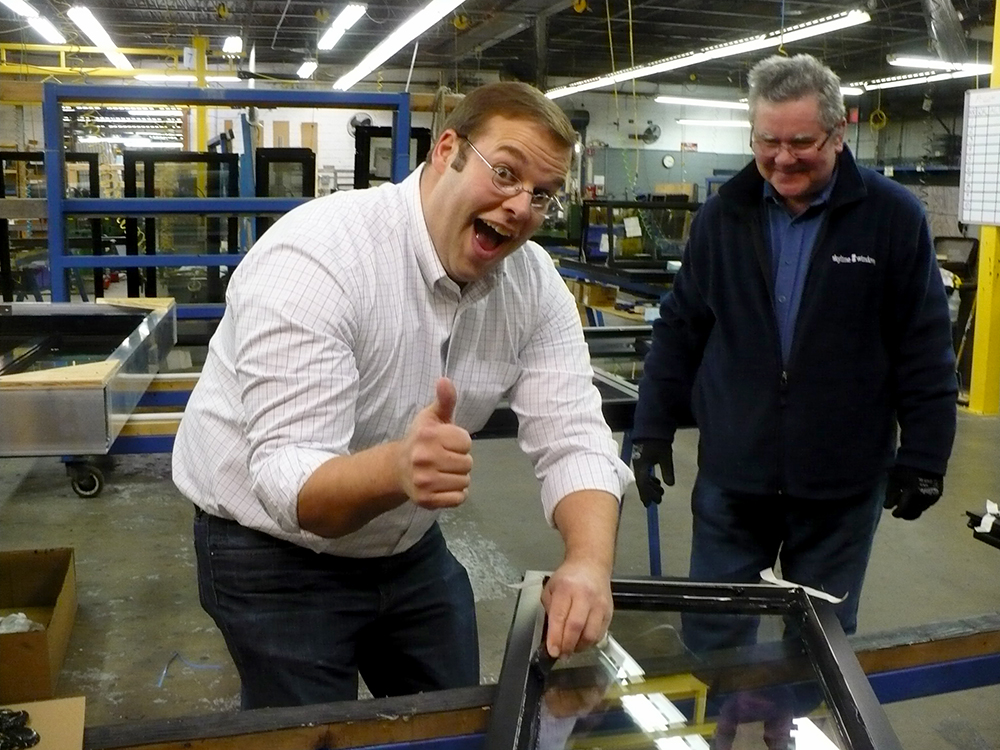 Brandon Buchberg having some fun on a Skyline Windows factory tour with SGH. The company created a scholarship in Buchberg's name after he died last fall. (Photo: Simpson Gumpertz & Heger.)
Melissas would seem to fit that mold, working extensively with Habitat for Humanity and competing nationally on a well-regarded Greek dance team. He has served as a leader for Georgia Tech's freshman orientation program, FASET, and as a team leader in the GT 1000 course the helps freshman acclimate to college life.
"I know a lot of students are nervous when they start college, and I hope to help ease their transition, much like the army of people who helped when I was a freshman," he said.
Melissas also has been working on an app to help new students monitor stress with the Georgia Tech Grand Challenges Program. His team is in the middle of a pilot survey with Tech's Counseling Center with the goal of eventually distributing the app to every incoming freshman.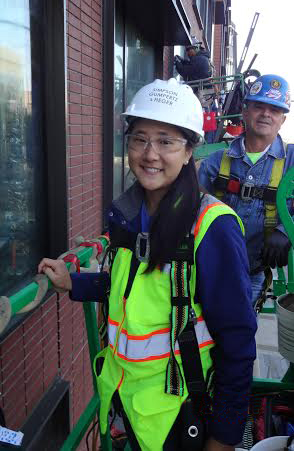 Rebecca Yoo interned with SGH's San Francisco office last summer after winning the 2015 Buchberg Scholar Award from the firm. (Photo: Rebecca Yoo)
Melissas is the third CEE student to win the scholarship from SGH.
"The Buchberg Scholar Award application description described the exact kind of scholarship I'd want to go for, since it stressed the importance of being well-rounded and being involved with a variety of activities," said Rebecca Yoo, the 2015 winner and 2014 runner-up. "For once, it was an application that asked me who the total 'me' was and not just the 'student me.'"
Yoo just completed a semester-long internship with SGH's office in San Francisco, one of the other perks of winning the Buchberg scholarship. She said the exposure to the corporate world was invaluable experience.
"Being a Buchberg Scholar means so much more than just getting an internship and scholarship funding," Yoo said. "I feel so honored to be chosen in memory of Brandon Buchberg, who had a spirit of adventure, care, and strong effort."