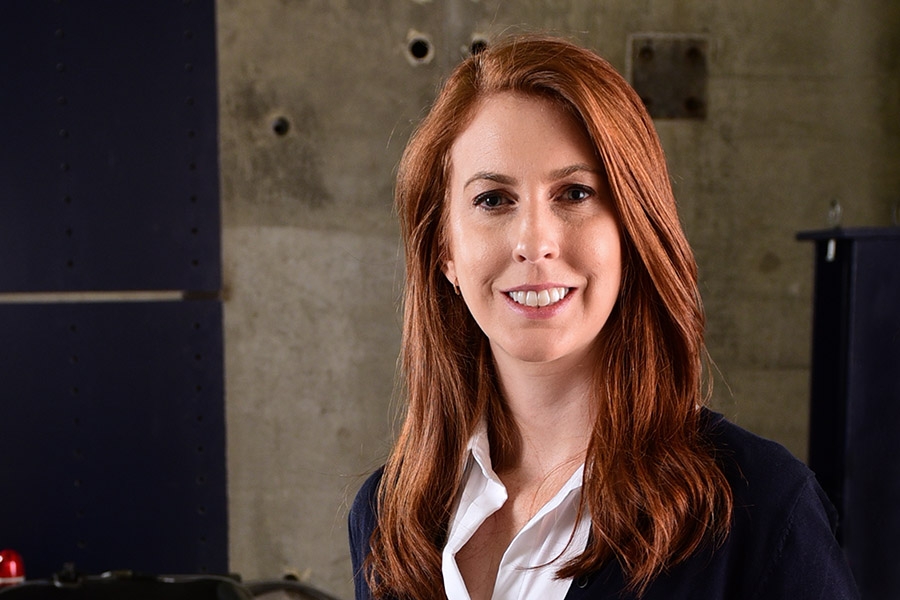 The National Academies of Sciences, Engineering and Medicine has named Lauren Stewart to a new group of early career leaders who will help bring fresh ideas to the organizations.
She joins 17 other young stars to "help identify and try out activities designed to expand the diversity of expertise that is engaged in the convening and advisory functions of the National Academies" as well as offer new perspectives on emerging national and global challenges.
The group met for the first time in September to talk about the role emerging leaders can play in the academies and in communicating about challenges in science, engineering and medicine.
"I am honored to be a part of this initial cohort of young leaders," said Stewart, an assistant professor in the School of Civil and Environmental Engineering. "After the first meeting, I am hopeful this group will benefit the National Academies and make an impact in engagement, communication and diversity."
The New Voices initiative is a pilot project that joins other "young academy" movements around the globe — an effort to capitalize on the enthusiasm and energy of early career engineers and scientists.
"Science academies are well placed to help strengthen national systems of research and innovation, drawing upon the knowledge of experienced scientists across fields," Eva Alisic and Hans Hilgenkamp wrote recently in an editorial in the journal Science. "But what about the voices of early-career scientists who are impassioned to bolster international, interdisciplinary and intergenerational dialogue, with the goal of making decision-making evidence-based and inclusive?"
Stewart will serve on the New Voices panel for two years.