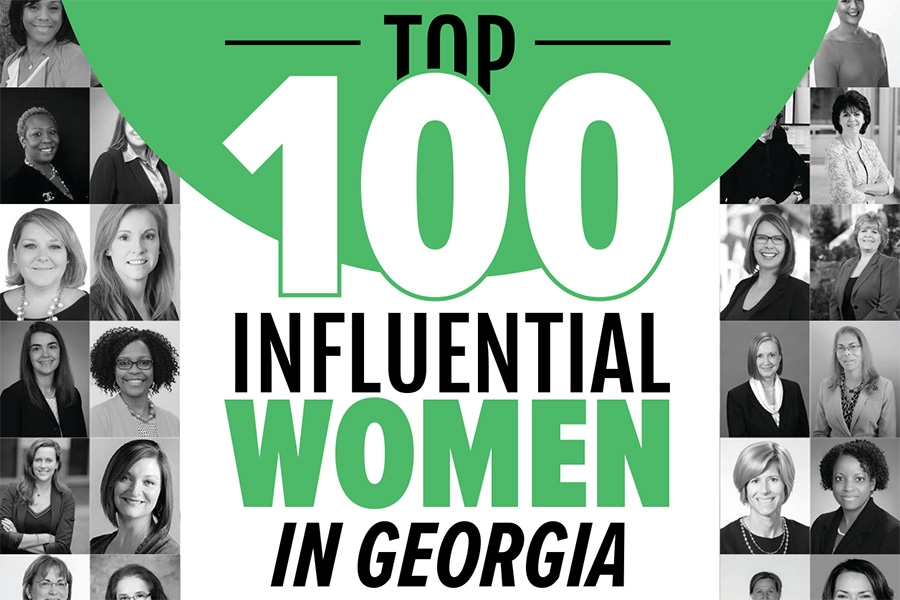 | | |
| --- | --- |
| Stewart | Watkins |
Georgia Tech civil and environmental engineers are well represented on Engineering Georgia's second annual list of the 100 most influential women in Georgia.
Faculty members Lauren Stewart and Kari Watkins made the list, along with 13 other women who studied in the School of Civil and Environmental Engineering. They include women in private practice and public service, entrepreneurs, and rising stars.
"The women on this list are shaping the future of Georgia, and it's an honor to be included among them," said Stewart, assistant professor and director of the School's Structural Engineering and Materials Laboratory. "We're working every day to make the world better in our own way, so to be recognized for that work and for the impact it has is really wonderful."
Stewart specializes in structural engineering, especially blast engineering and mechanical shocks and impacts. Watkins, whose work focuses on multi-mode transportation systems — particularly bicycling and transit — made the list for a second consecutive year. She said she's privileged to be included among the women making a substantial impact in the state.
"This is a great acknowledgement of how hard I work to make sure the research we are doing at Georgia Tech is applicable to improving transportation in our communities," said Watkins, Frederick Law Olmsted Associate Professor.
Also on this year's list are two members of the School's External Advisory Board: Meg Pirkle and board vice chair Emmy Montanye.
The magazine built its list from the recommendations of peers, industry leaders and its own editorial board. "These influential women not only serve the industry in remarkable ways, but many of them also work to mentor and empower other female professionals in the architecture, engineering and construction world," writer Heather Collins noted. The list includes: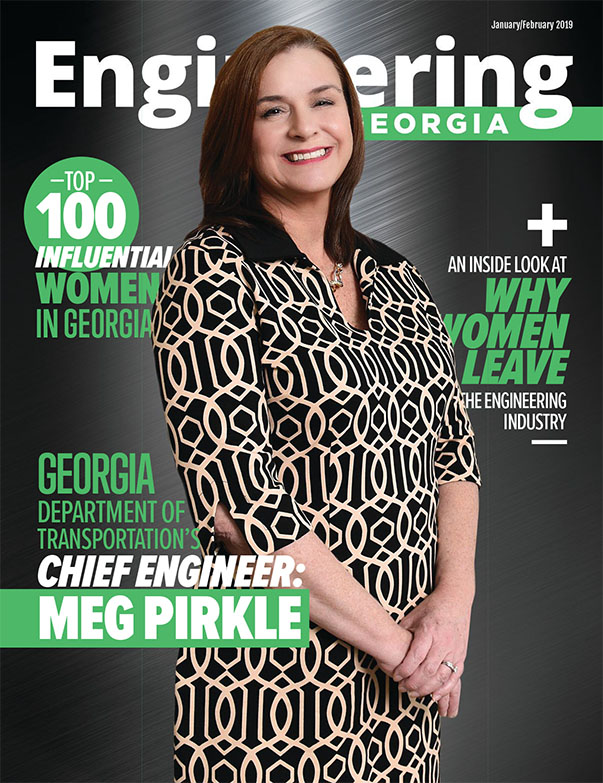 ANITA ATKINSON, P.E. – Vice President, Civil Engineering and Surveying; Patterson & Dewar Engineers, Inc. (BSCE 2000)
AMY DIAZ, P.E., PTOE – Development Services Manager, Cobb County Department of Transportation (MSCE 1998)
ANNIE GILLESPIE, P.E. – Director of Engineering, State Road and Tollway Authority (BSCE 2005, MS ENVE 2008)
LAURY JILL HODGES, P.E., CPESC – Senior Transportation Engineer, VHB (MSCE 1998)
KAREN JENKINS, P.E., AIA – Co-Founder and Managing Partner, Shear Structural (M ARCH 1992, MSCE 1993)
DAVEITTA JENKINS KNIGHT, P.E. – Georgia Transportation Operations Manager, Division Vice President; Jacobs Engineering Group (BCE 1994)
KARYN MATTHEWS, P.E. – Senior Transportation Engineer, Arcadis (BSCE 2002)
EMILY MEADOR, P.E. – Senior Vice President, Kimley-Horn (BSCE 1999)
EMMY MONTANYE, P.E., LEED AP – Principal, Kimley-Horn (BCE 1982)
CATHERINE OWENS, P.E., LEED AP– Interim Director of Program Management & Principal Engineer, Atlanta BeltLine, Inc. (BSCE 2001)
MARGARET "MEG" PIRKLE, P.E. – Chief Engineer, Georgia Department of Transportation (MSCE 1997)
BETH ANN SCHWARTZ, P.E. – Senior Associate, Manager of Roadway Design; Michael Baker Corporation (BCE 1994)
JEAN YU, P.E. – Practice Area Leader, Transportation/Local Government; Wolverton (BSCE 2004, BSIE 2004)
Engineering Georgia's list also included two other Georgia Tech leaders: Ellen Dunham-Jones, a professor in the School of Architecture, and Christine Valle, director of the Women in Engineering program.
The full list is published in the January/February 2019 issue of Engineering Georgia.
Related