A global approach to sustainable development brings Georgia Tech students to Japan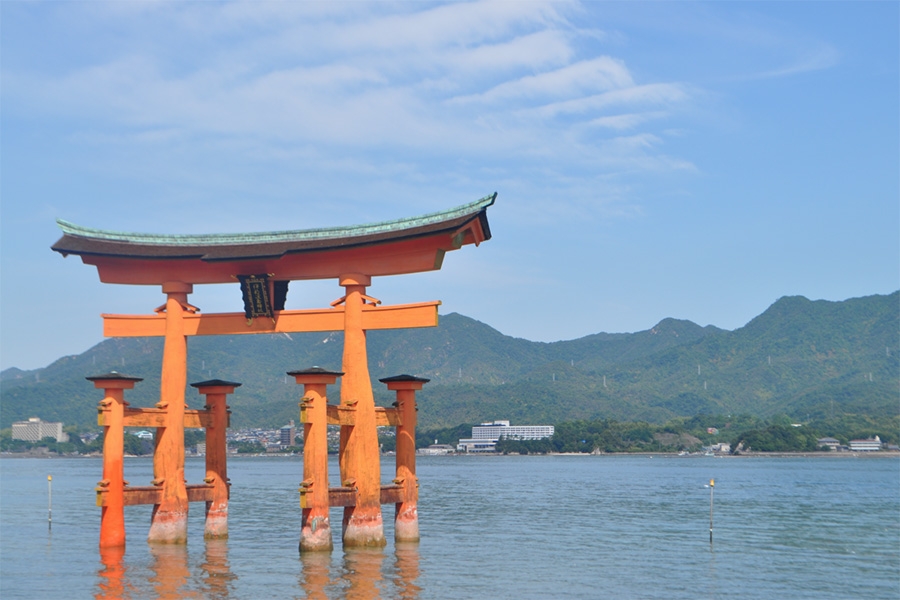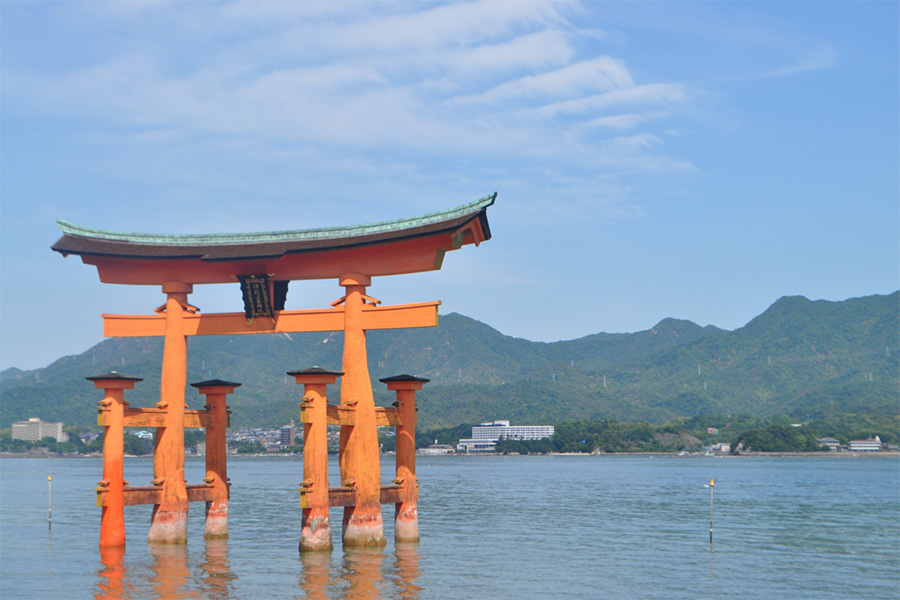 Students in the Japan Program on Sustainable Development traveled all over Japan during the first week of the program and saw some iconic landmarks, like this "floating" torii gate on the island Miyajima. The group includes students from Georgia Tech, Tokyo Tech in Japan, and faculty members from Tech's College of Engineering. (Photo: Alexandra Akosa)
By Polly Ouellette, College of Engineering
Tokyo, the largest metropolitan area in the world, is home to almost 38 million people. While "sustainability" might not be the word that comes to mind upon hearing about a city of this size and magnitude, the city manages to grow without depleting of Japan's natural resources, which is the very definition of sustainable development.
It is for this reason that Tokyo was chosen as the perfect setting for the new Japan Program on Sustainable Development. The program's inaugural 10-week program includes 17 students from Georgia Tech, nine Japanese students from Tokyo Tech, and an array of instructors from the College of Engineering who are experts on sustainability and project-based learning.
As an introduction to their international adventure, the group spent a week traveling around Japan and witnessing first-hand the triumphs and failures of Japan's sustainability efforts.
Upon their return to Tokyo after a busy week of travel, the students began their first two classes: Sustainable Global Cities and Introduction to Global Development, focusing on Tokyo and a small rural city called Ogaki, respectively.
"My favorite part of the trip has been the constant experience of something new," said Nick Young, an environmental engineering student attending the program. "Everything has been a fun, new experience, from trying shrimp burgers at McDonald's and other foods you would rarely find in America, to stumbling upon a J-pop concert in a subway station at 2 p.m. on a Sunday, to having a monkey take a peanut from my nostril."
Young is minoring in global engineering leadership, which aligns especially well with the study abroad program. The minor is an initiative by the College of Engineering that aims to prepare students to create global change and lead humanitarian efforts through the use of engineering, technology and leadership skills.
Wendy Newstetter, director of learning sciences research and the pilot of problem-based learning in the College of Engineering, visited early in the summer to help get the classes off the ground. The students were split into four different teams, each composed of both Japanese and American students, both engineers and non-engineers. Both the students and professors involved in the program felt that the mingling of different areas of study and cultures would maximize opportunities for growth.
The students are exposed to professors with equally diverse perspectives, including experts from both Georgia Tech and Tokyo Tech who each spend time teaching class in order to shed new light on a different facet of sustainability. Adjo Amekudzi-Kennedy, associate chair for global engineering leadership and a professor of civil engineering, introduced different approaches to thinking about and searching for solutions to sustainability issues and focused on how large infrastructure projects might help.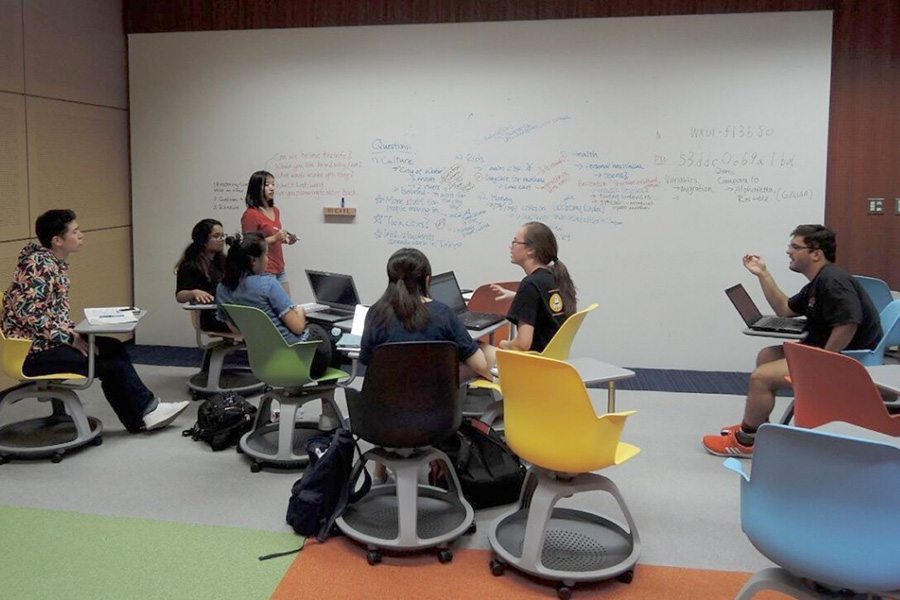 Students work together to creatively investigate and solve sustainable development problems as part of the Japan Program on Sustainable Development, which uses a project-based learning approach. The program's first group of 17 Georgia Tech and Tokyo Tech students are studying this summer in the world's largest metropolitan area. (Photo: Brian Woodall)
"One of the unique features of the program is the simultaneous focus on urban and rural sustainability," said Amekudzi-Kennedy. "By understanding these kinds of issues and working in teams to conceptualize solution pathways, our students get better prepared to address them in the real world."
This is one of the benefits of a problem-based learning approach. The groups are presented with a problem, and through the process of breaking it down into parts, identifying what they need to know, and attempting to discover a solution, the students end up learning problem-solving skills that are impossible to teach with a simple lecture. They learn by doing, and easily translate these skills to their lives and careers.
 "I think it is very important for engineers to be well rounded and such a program really helps contributes to that," said Alexandra Akosa, an industrial engineering student attending the program. "Working in interdisciplinary teams on realistic complex issues made me realize that a combination of technical and social expertise is critical. Personally, I've been able to improve both my writing and qualitative skills."
Brian Woodall, a professor in the Sam Nunn School of International Affairs and the director of the Japan Program for Sustainable Development, agrees that it is great way for students, especially engineers, to expand their horizons, while applying their technical backgrounds to sustainability challenges.
"[Sustainable development] is a concept and a focus that the skill-set of an engineer is critical to, absolutely critical," said Woodall. "I think the engineering students are going to benefit not only from bringing their skills to it, but also from being exposed to the ideas and perspectives of the students from liberal arts, sciences, and the Japanese students that are there.
"They're not just in the lab anymore. Now they're in a situation that has some kind of real-world connotations, because they're working with diverse groups- in many ways- that include engineers and non-engineers. It's going to be like the workplace they enter when they graduate in a lot of ways."
In the second half of the program, students will tackle different challenges. One class, titled Energy, Environment, and Policy, will investigate policies in Japan on natural resources and energy sources. The Global Development Capstone, which will examine Tokyo Tech and the surrounding community, will conclude the program.