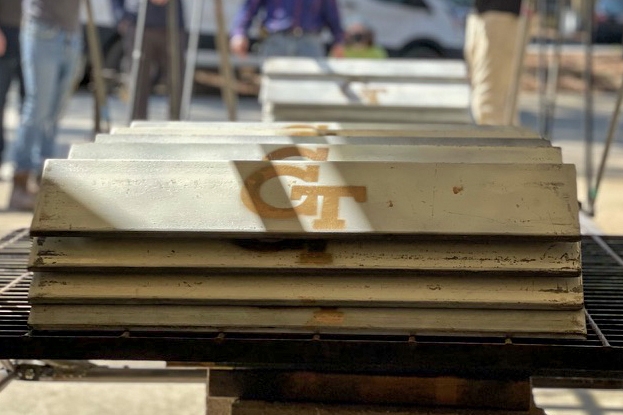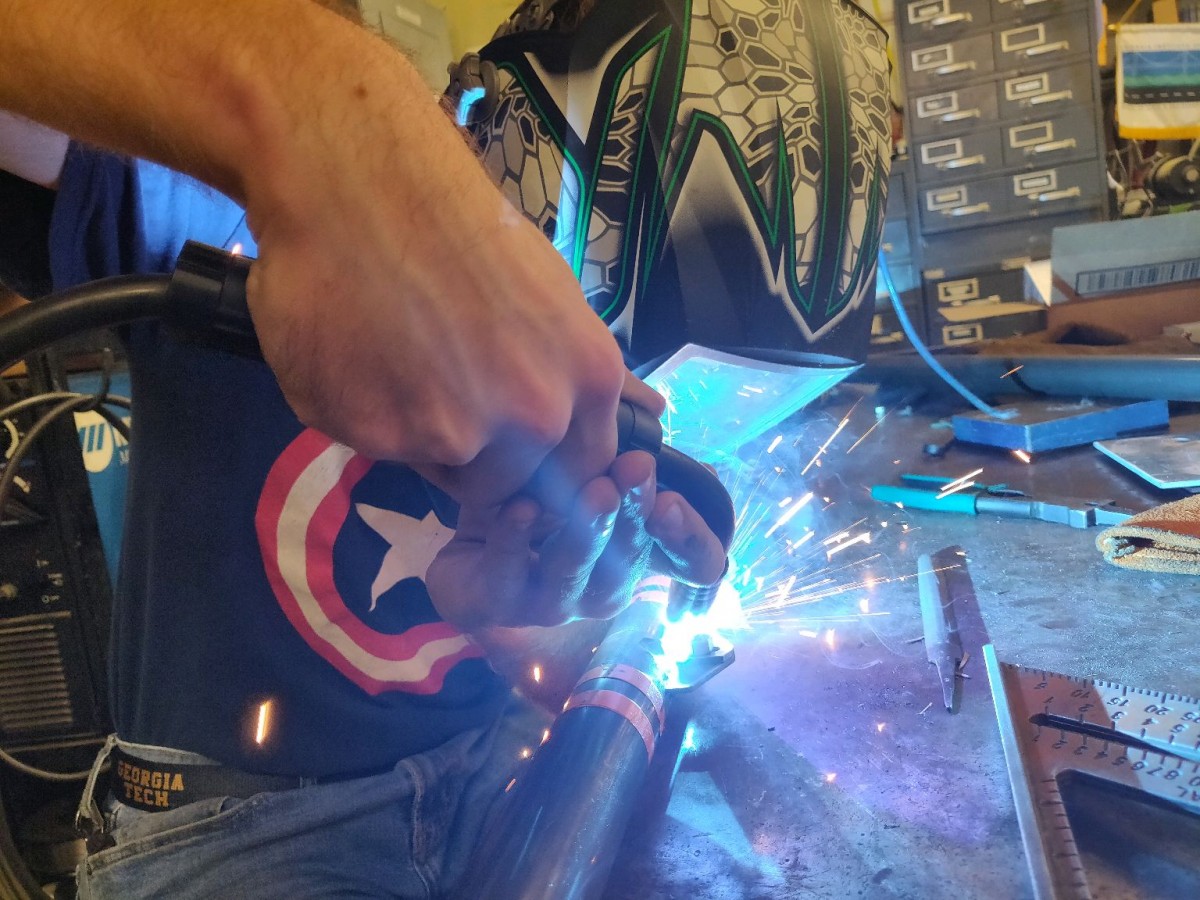 A student uses welding techniques to fabricate the steel bridge (Photo courtesy of Zoe Zhang)
The Georgia Tech chapter of the American Institute of Steel Construction is sending its steel bridge team to the national competition in June.
The team advanced after placing first overall in the Steel Bridge Carolinas Regional Competition on April 16.
"Thanks to the leadership from the team captains, the continued guidance from the advisors, and the dedication from all the team members, we were able to secure the regional victory and move forward to nationals," said third year civil engineering student Zoe Zhang, one of the group's team captains.
During the competition, teams develop a scale-model steel bridge that spans approximately 20 feet and carries 2,500 pounds. The teams must determine how to fabricate their bridge and then plan for efficient assembly and construction during the timed contest.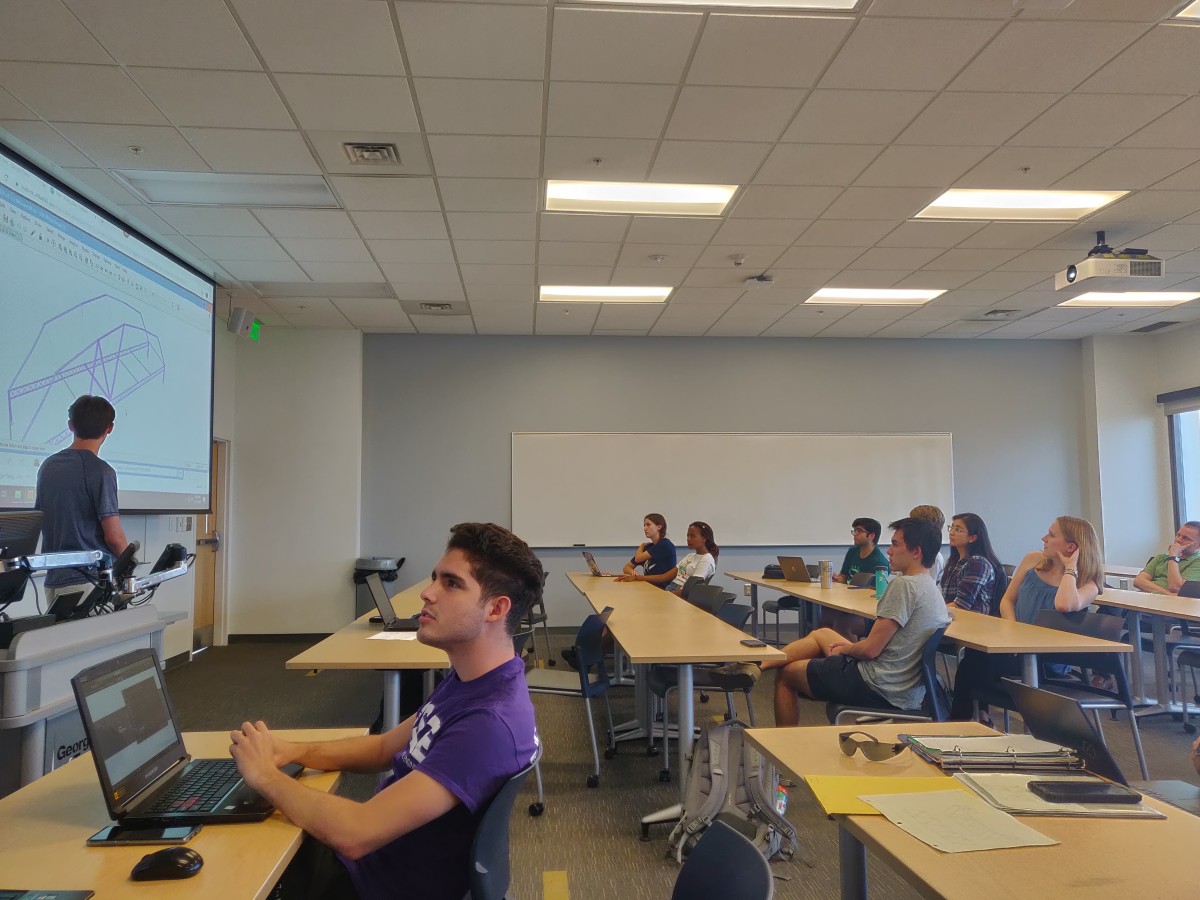 AISC team working in Mason building during the virtual competition (Photo courtesy of Zoe Zhang)
Each team's bridge is evaluated on weight, structural efficiency, construction economy and aesthetics. Tech's team placed first in each category, solidifying a first overall victory in the region.
"The steel bridge team has devoted a huge amount of time and energy into being innovative and cost effective with the design and fabrication of their bridge during the last two years," said Professor Donald White, a faculty advisor for the team. "It is great to see all of this hard work come to fruition."
The Georgia Tech AISC student organization is advised by White, Assistant Professor Ryan Sherman and Facilities Manager Andrew Udell.
Related