Wednesday, 04 September 2019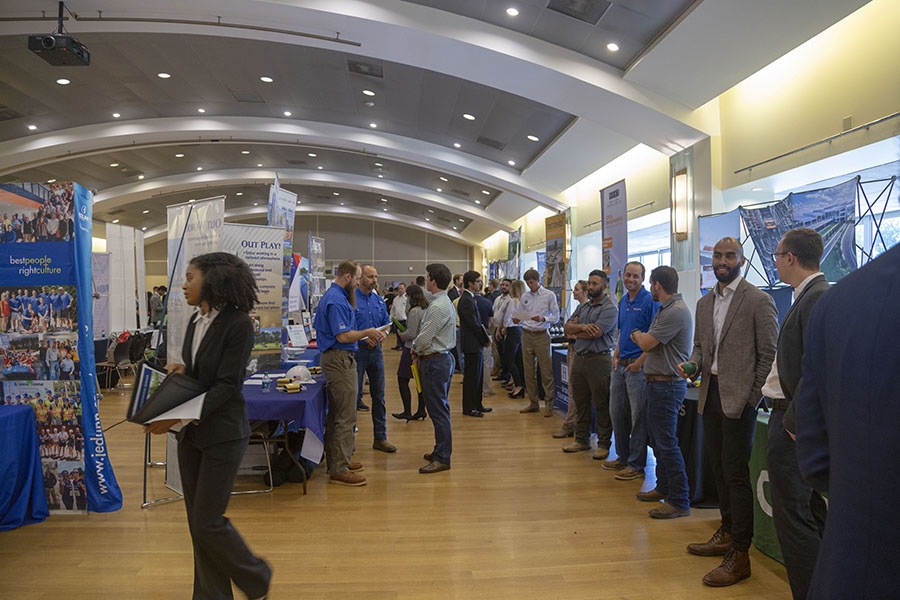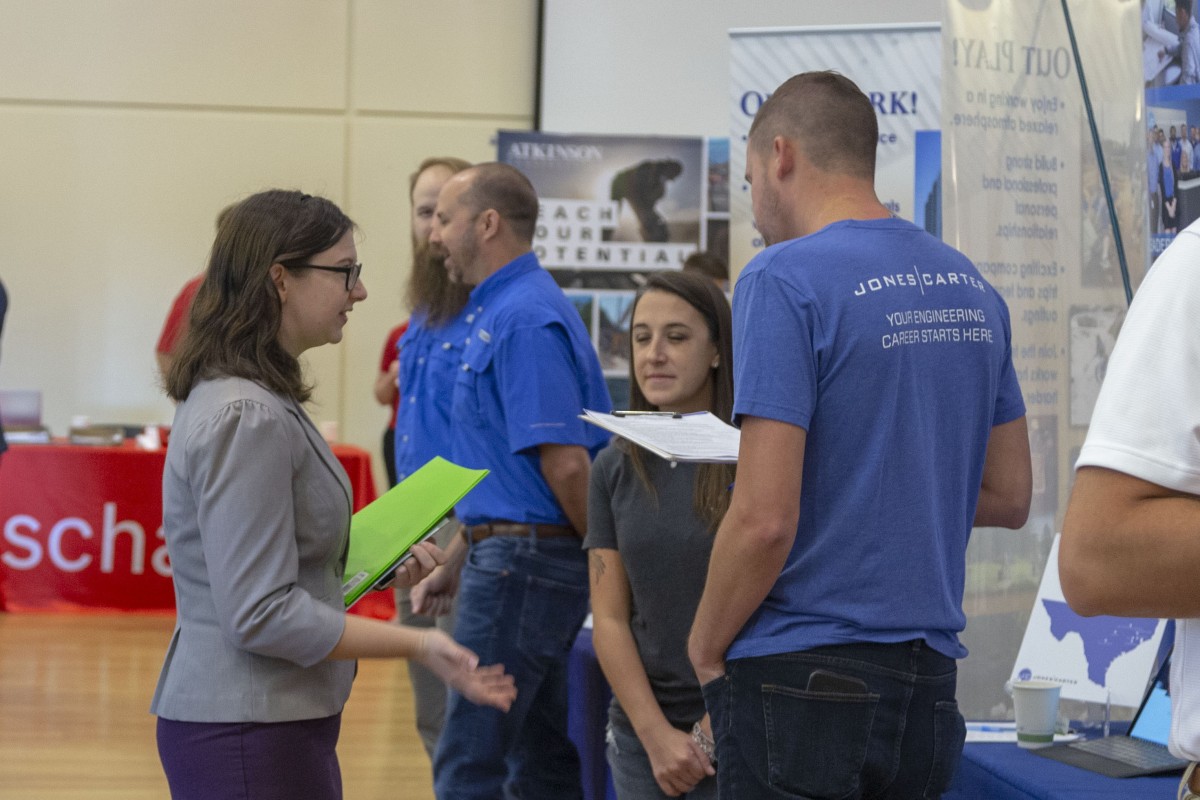 Student talks with employer at CEE Career Expo Sept. 4
The two-day event features representatives from almost 90 companies who are eager to hire civil and environmental engineering students for full-time jobs and internships.
This year, the event almost doubled in size, leading for the first time to a two-day format: Half the companies will be present on Sept. 4, and the other half will participate on Sept. 6.
With two unique groups of employers, students seeking internships or full-time employment would be wise to attend the Career Expo both days.
Eric Marks, a professor of the practice in the School of Civil and Environmental Engineering, says it's a great opportunity for both students and employers.
"Our students are very desirable to people in the industry," Marks says.
Kenny Green of Turnipseed Engineers, one of the companies participating in the Career Expo's first day, says his company loves to hire Georgia Tech graduates.
"We think there's a high quality of engineer that comes out of Georgia Tech," Green says. "Their education proves they know how to think and how to perform because they made it through Georgia Tech."
Georgia Tech Career Expo

Sept. 4 and 6

9 a.m. to 3 p.m.

Student Center Ballroom
Related