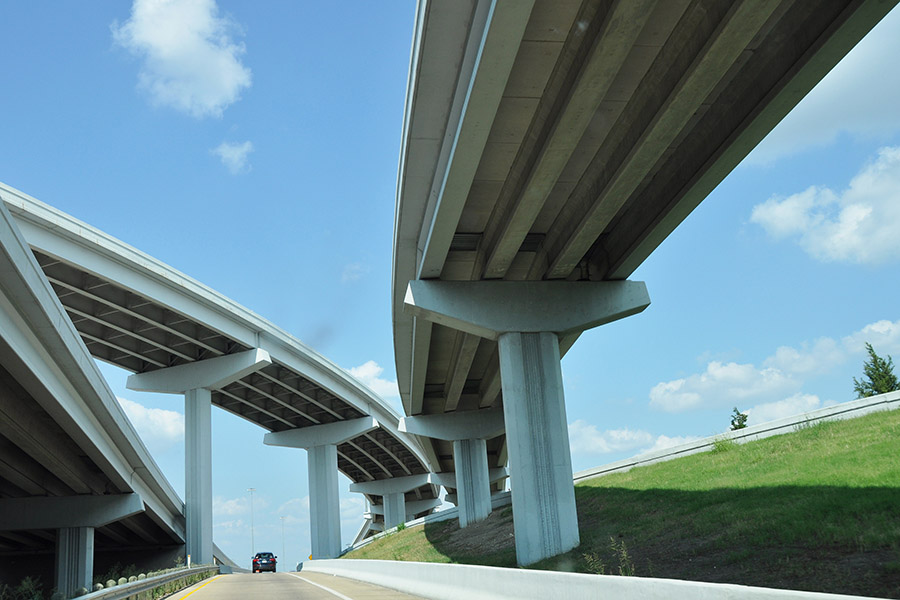 (Photo Courtesy: Drriss & Marrionn via Flickr)
The Transportation Research Board has highlighted a partnership between Baabak Ashuri and the Georgia Department of Transportation as an example of research that has paid dividends, improving how the state builds transportation infrastructure.
As part of Georgia DOT's evaluation of new ways to do business, they engaged Ashuri to conduct research on alternative approaches to project delivery and offer a complete range of options for complex projects. The goal was to move projects from engineering through construction more quickly and spur innovation instead of using the traditional approach of sequential and isolated steps — plan, design, bid, build.
"Along with practicing alternative delivery, a forward-looking Georgia Tech research project helped document best practices," Georgia DOT's Darryl Vanmeter wrote in the bimonthly TR News magazine. "The study gathered knowledge from other states using alternative delivery methods, synthesized the information, and developed tools and procedures to inform good policy and practice."
Officials partnered with Ashuri, Vanmeter said, because he is "known for developing best practices in construction." As a result, state transportation officials have increasingly used different approaches to build infrastructure across the state, such as public-private partnerships and design-build contracts.
"Armed with lessons learned, a respectable track record, and practical research results, Georgia DOT is turning alternative delivery into a statewide practice, particularly with the new Major Mobility Investment Program, which sets aside $11 billion for 11 initial projects statewide to be under contract by 2026," Vanmeter wrote.
"The successful use of repeatable best practices gives the agency confidence in delivery of MMIP, which is not achievable on the same accelerated timeline by traditional delivery methods."
Read more about how Georgia DOT and Georgia Tech researchers collaborated to reimagine how Georgia builds infrastructure in TR News.