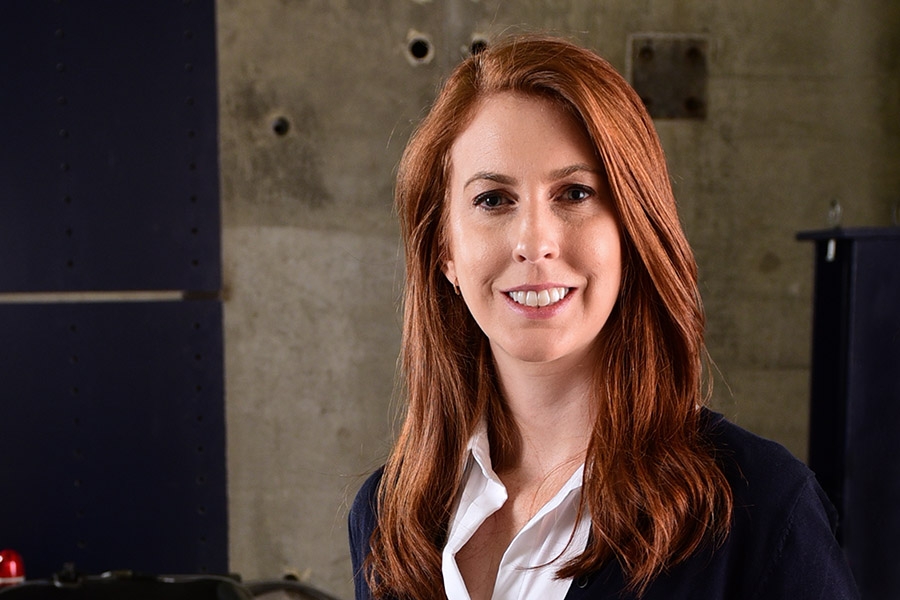 Women studying engineering at Georgia Tech have voted Lauren Stewart one of the best professors in the College.
She received the most votes from undergraduate women asked whom they consider their best engineering professor so far. She'll be recognized in April at the annual Women in Engineering banquet.
"This is a particularly special honor, because it comes directly from our students," said Stewart, an assistant professor in the School of Civil and Environmental Engineering. "It is a great joy to work with the bright, engaged students studying at Georgia Tech. I am so happy I have been able to have an impact on their path to learning engineering. It's really an incredible recognition."
Tech's Women in Engineering program recognizes just two faculty members across the College for their impact on students. The other Teaching Excellence Award will go to biomedical engineering professor Cristi Bell-Huff.
"These awards are given [in] the belief that the learning environment is enhanced by professors who care and that this increases student participation and retention," according to WIE.
Stewart is the second civil and environmental engineering faculty member in recent years to have made a substantial impact on the female students at Tech. Joe Brown won the award in 2017.
Related