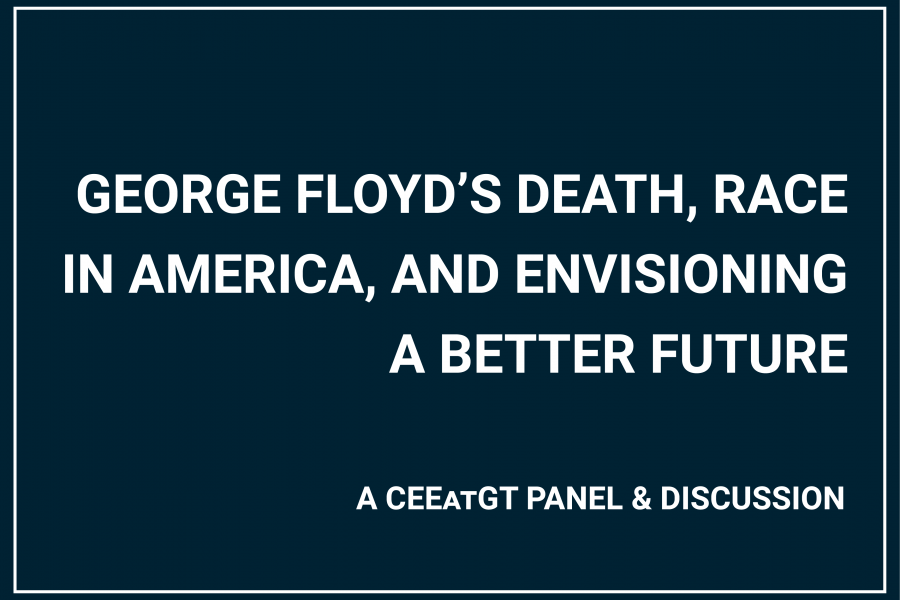 The School of Civil and Environmental Engineering leadership team held a panel and open discussion on George Floyd's death, race in America, and envisioning a better future on June 10.
The two-hour event featured a panel of CEE students, alumni, faculty and staff and was attended virtually by nearly 200 people.
The panel members each shared their personal reflections on racism and injustice and how we in the Georgia Tech community can make improvements in higher education, the engineering industry and the world at large.
Following the panel presentation, the event was opened up to participants who shared their own reflections and asked questions of the panel members.
"I think this was an extremely valuable moment for our School," said Professor Adjo Amekudzi-Kennedy, who moderated the event. "I hope we will continue to have candid conversations on race as a matter of course and channel these into real positive and lasting change as we move forward."
The panel members were: PhD student Victoria Dean; BS/MS student Sean Tyndall; alumnus Jacob Tzegaegbe, a senior transportation policy advisor for Atlanta Mayor Keisha Lance-Bottoms; Academic Program Coordinator Danielle Ramirez; Assistant Professor Jorge Macedo; Associate Professor Kari Watkins; Raheem Beyah, vice president for interdisciplinary research at Georgia Tech; and Steven McLaughlin, dean of the College of Engineering.
Related