Wednesday, 02 November 2016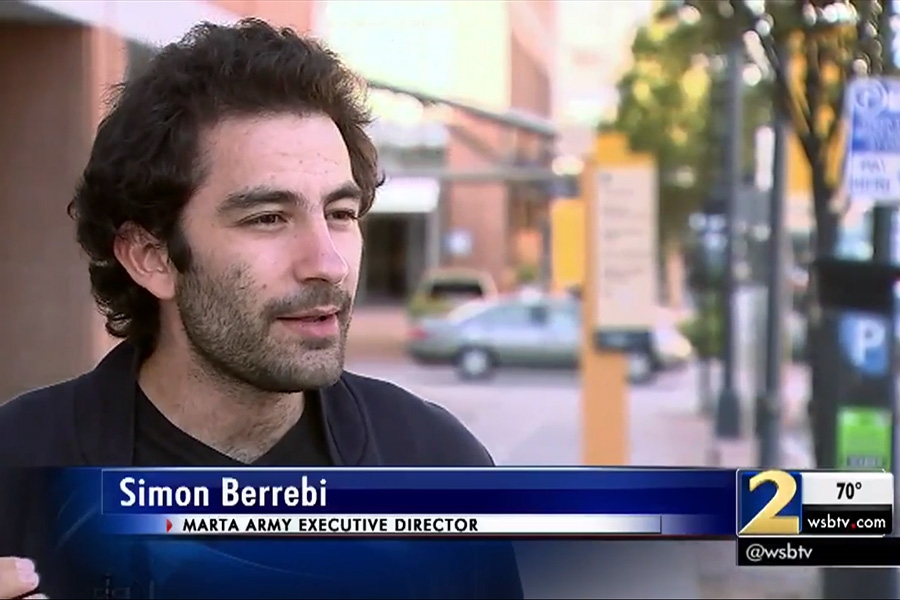 The newest project for the MARTA Army?
Cleaning up litter.
But in typical fashion, they have their own approach to the problem. The group has reached a deal with the City of East Point to provide trash cans around MARTA bus stops to fight a growing litter problem. And they're paying for the cans with a crowdfunding campaign.
"It's an opportunity for local residents to reclaim ownership of the system and help make a difference in their own neighborhood," said Simon Berrebi, the group's co-founder and a Georgia Tech civil engineering Ph.D. student.
More on the project from WSB-TV's Rikki Klaus:
East Point made a deal with MARTA Army. For every $200 raised, leaders will place one trash can at a bus stop, and pick up the garbage indefinitely.

"Folks that are going to and from the MARTA stations will now have a place to put that litter instead of putting it on the street," East Point City Councilman Thomas Calloway said.

Georgia Tech transportation expert Dr. Catherine Ross said litter in public spaces is a big health issue, especially for kids. And it causes disorder and even fear, which makes an environment ripe for crime.

"It really has to do with creating a safe, clean healthy environment that gives people the idea that transit is also a safe, clean healthy place," Ross told Klaus.

The crowdfunding website is up to nearly $3,200. That's good for 16 new trash cans. You can donate until Nov. 17.