Thursday, 19 December 2019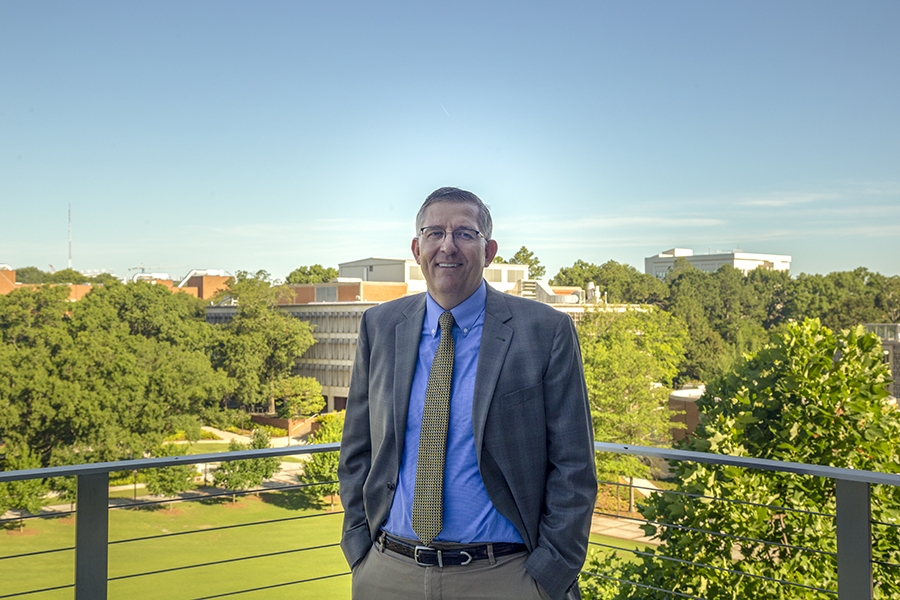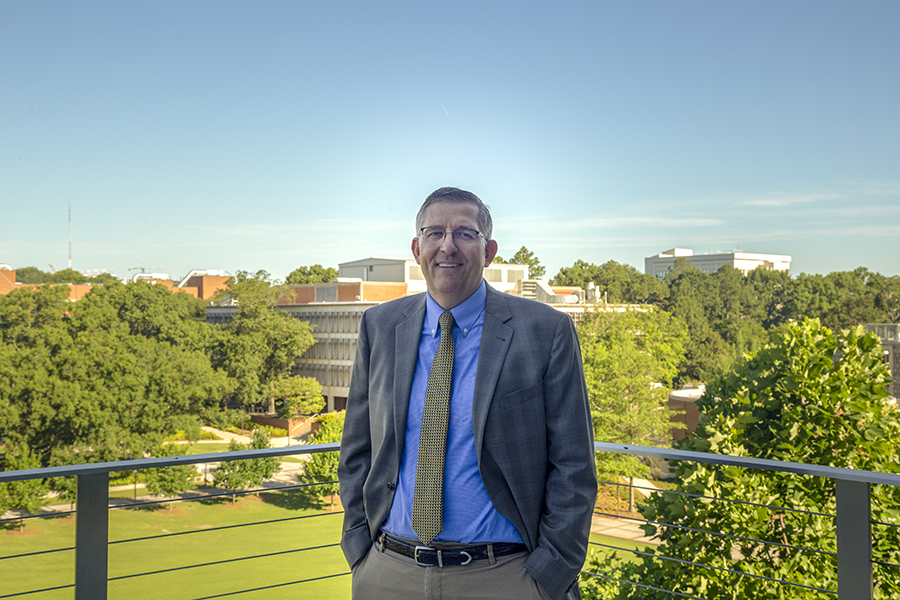 Professor Donald Webster, the Karen and John Huff Chair of the School of Civil and Environmental Engineering. Photo Credit: Amelia Neumeister

Professor Donald Webster, the Karen and John Huff Chair of the School of Civil and Environmental Engineering, has been selected as the recipient of the 2020 Felton Jenkins, Jr. Hall of Fame Faculty Award for the University System of Georgia.
This prestigious teaching award recognizes faculty for their strong commitment to teaching and student success.
Webster is the only faculty member from a Georgia research university to receive this system-wide award. Webster will be officially honored at the Regents' Scholarship Gala on Feb. 21, 2020.
"Being selected among the many, many outstanding faculty instructors in the University System who are dedicated to teaching and student success is an exhilarating honor," Webster said. "I am passionate about student-centric instruction and creating pathways for success in challenging engineering courses, so it's thrilling to be recognized for innovative teaching approaches that improve student achievement."
In more than 20 years at the Institute, Webster has been widely recognized for his success as a teacher, researcher and administrator.
In particular, Webster has received many accolades for his teaching excellence and use of the "flipped classroom." In this teaching model, students watch a recorded lecture before class, and use classroom time for more engaging hands-on learning and interaction with their instructor.
"Dr. Webster has shown that student achievement, engagement, and perceptions in the blended classroom are significantly improved," said Steven McLaughlin, the dean and Southern Company Chair of the Georgia Tech College of Engineering. "Remarkably, the percentage of students withdrawing or receiving an F or D grade is reduced by half compared to traditional lecture courses. This indicates that the blended classroom format provides effective support for students who otherwise might struggle in these demanding engineering mechanics courses."
Webster first implemented the flipped classroom model in his undergraduate fluid mechanics course in 2013. In the years since, he has expanded the concept to other courses and shared his findings with fellow faculty at Georgia Tech as well as the larger engineering education community at conferences and published articles in peer-reviewed journals.
"As noteworthy as his teaching innovations is the fact that Dr. Webster assesses his efforts—and then disseminates his findings so that other educators can benefit from what he has learned," said Rafael L. Bras, provost and executive vice president for academic affairs at Georgia Tech. "His colleagues have taken notice of his success, and as a result, he is a mentor who has inspired and supported many in their approach to teaching."
A member of the Georgia Tech faculty since 1997, Webster is recognized as an expert in environmental fluid mechanics. His recent research on sea butterflies has led to a greater understanding of how human activities are changing natural systems.
Webster was named chair of the School of Civil and Environmental Engineering in 2018. In his current and previous roles, he has worked with faculty to bring innovative curriculum advances, create undergraduate research opportunities and study abroad experiences, and diversify the student body.
Despite the administrative responsibilities he's taken on as school chair, Webster continues to teach a large undergraduate engineering mechanics course.
"I believe it is critically important that, while in an administrative role, I stay connected to our current students. It benefits me to know what they are thinking, especially in a technical instructional context, and I think they benefit by having direct access to the school chair."
Related Links