Wednesday, 10 December 2014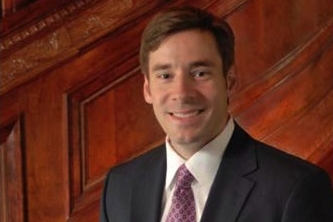 This story is the fourth (and final) in a series about new members of the School of Civil and Environmental Engineering External Advisory Board. Get acquainted with the series here.
Perhaps the most valuable thing CEE alumni can offer students — other than jobs — is perspective.
They've "been there," as the saying goes. And with years of accumulated experience, they have insight and advice current students could use.
In that spirit, the final installment of this series is the answer to a simple question: What one piece of wisdom would you share with students?
| | |
| --- | --- |
| Higginbotham |   |
"Be perseverant," said Bill Higginbotham, president and CEO of ET Environmental. "Understand that no matter what scientific, technical, engineering, whatever piece you're focusing on, it can't exist without the business piece."
Higginbotham said he still remembers a professor telling his class that most of the time, people are fired or "invited" to leave an organization not because of technical inability but because of social unacceptability.
"So the whole idea of coming out being a technical expert and letting that be enough in your career? It will never be enough in your career," Higginbotham said.
| | |
| --- | --- |
|   | Lopez |
"Find some mentors and go out there and see what's really going on," said Silvio Lopez, senior vice president at Banco Popular in Puerto Rico. "School is a great process, but sometimes, when you go out there and face reality, it's a different ball game."
Lopez said the co-op program could be a good option for some students, but the key is "finding a mentor that you can exchange ideas with and see how you can apply what you are learning to the real world."
| | |
| --- | --- |
| Taylor |   |
"Think outside the box, and don't just think about the traditional routes that most of the people in your major go," said Damian Taylor, a director at CBRE Capital Advisors. "I met a mentor, and he taught me to think outside of civil engineering. Not too far outside — I still use the skills. [Don't] just think about going to work for the DOT or a large engineering firm, but think about other things you can do. That's what prompted me to go to business school and think outside the box."
"I really enjoyed the education," Taylor said. "I think engineering undergraduate education is key to many things in life — I will tell my kids to get an engineering [degree], even if they don't want to be an engineer."
| | |
| --- | --- |
|   | Van Epp |
"[As a student,] you can spread yourself too thin on campus between academics, extracurricular activities and leadership positions," said Michael R. Van Epp, senior vice president at Dickinson Financial Corp. "I wish I'd known [coming into Tech] how hard it would be to get through it all, but it certainly was a rewarding experience. In the end, you're graduating with an outstanding degree."
Read more of the series:
Part 1: Series introduction and bios
Part 2: Building companies versus building stuff - entrepreneurship and leadership
Part 3: To CEE or not to CEE (Or, what you can do with a CEE degree other than engineering)