Wednesday, 28 January 2015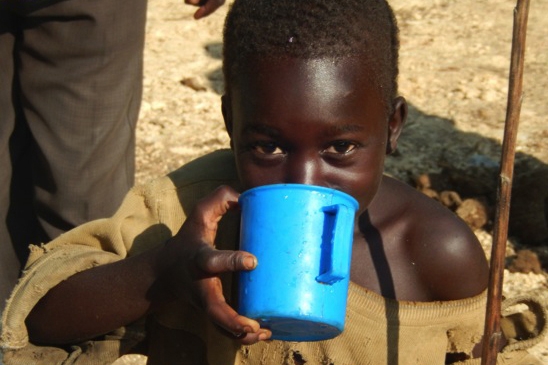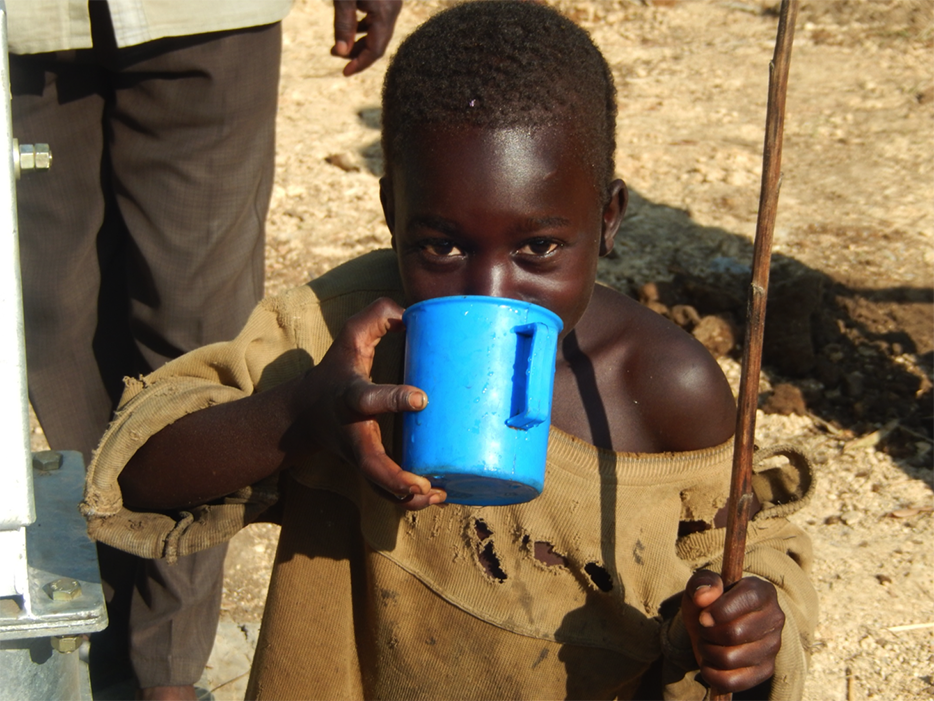 A child in Oloo, Uganda, drinks water from a newly installed well and hand-operated pump in December 2014. A group of Georgia Tech students traveled to the country to build the well as part of a project with Engineers Without Borders. (Photos Courtesy of EWB-GT Uganda travel team.)
Two years of nights and weekends devoted to planning and design.
Two years of writing reports, making presentations and getting official approval.
Two years of raising money.
Two trips to the remote community of Oloo, Uganda.
| | |
| --- | --- |
|   | An Engineers Without Borders-Georgia Tech team traveled to Oloo, Uganda, in December to install a new hand-pump and well for the community. The travel group, from left to right: Colin Kelsall, Jessie Spruill and Meghan Reid. |
And it all came down to this: connecting a chain to a hand pump and drawing up clean water for a village in desperate need of it.
That was about a month ago, when three Georgia Tech engineering students traveled to Oloo to drill a new well that will serve about 400 villagers.
Here's what biomedical engineering student Meghan Reid wrote on the blog for the project, which is organized by the Georgia Tech chapter of Engineers Without Borders (EWB-GT):
"Let me tell you, seeing those little kids dipping their cups in that stream was one of the most satisfying feelings I have ever had in my life. They would down an entire cup of that water, and the grin on their faces was infectious."
Some context here: Natural water sources in Oloo (pronounced uh-LOH) are in terrible shape. On assessment trips in December 2012 and December 2013, the travel teams found significant coliform contamination in all of the community's water points. So a safe source of clean water is a big deal.
"I'm still kind of incredulous that it is there," said Jessie Spruill, an environmental engineering student who has been managing the project for the last 18 months. "It does feel good. This is something that you can be proud of for the rest of your life. This is something that truly improved people's lives and made people healthier. I've always wanted to do that type of work."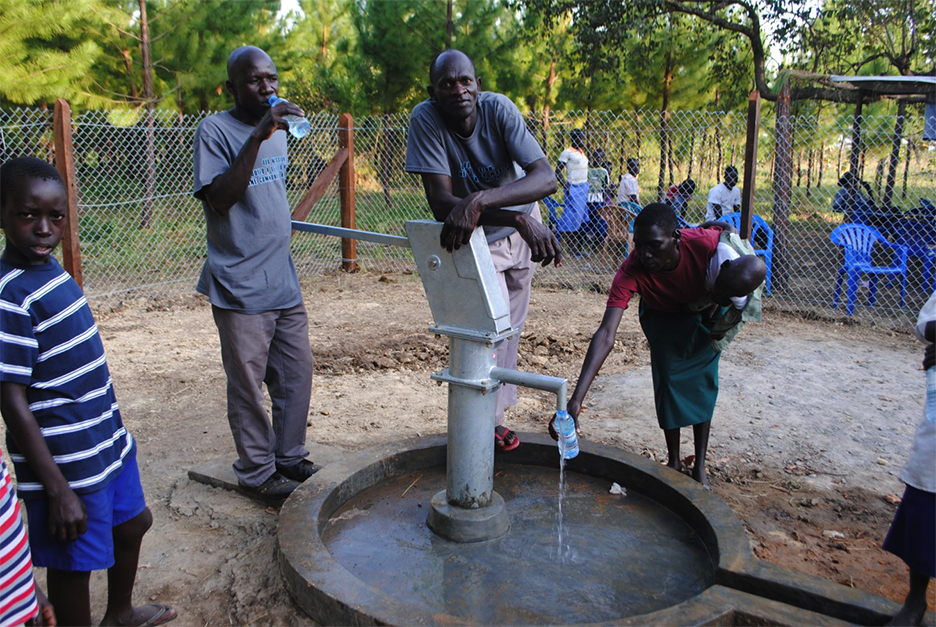 The well and hand pump are just the first part of the project. In the coming few years, EWB-GT will install a solar-powered pump to draw water from the well and push it up to a storage tank about 40 feet in the air. Then the students will design and install a gravity-driven distribution system to pipe the water through the village, providing water to about a thousand people.
Spruill said the group expects just the next steps — installing the solar pump and storage tank — will probably cost upwards of $55,000, so they're already back to work writing grants, making presentations, and doing the necessary design work to raise the money.
Spruill is also preparing to hand over leadership of the project; she expects to finish her bachelor's degree in May.
She said she's confident in the leaders who are stepping up to take over, but leaving will be bittersweet.
"I'm really proud of what we've done. And it was probably the most challenging endeavor I've ever embarked on," she said. "It … really never stopped being challenging. And it was also one of the most rewarding things I've ever done."
"It really gives a richness, a depth to your life, to work on something that is truly meaningful and can really help people."
Read more about the EWB-GT trip to Uganda.