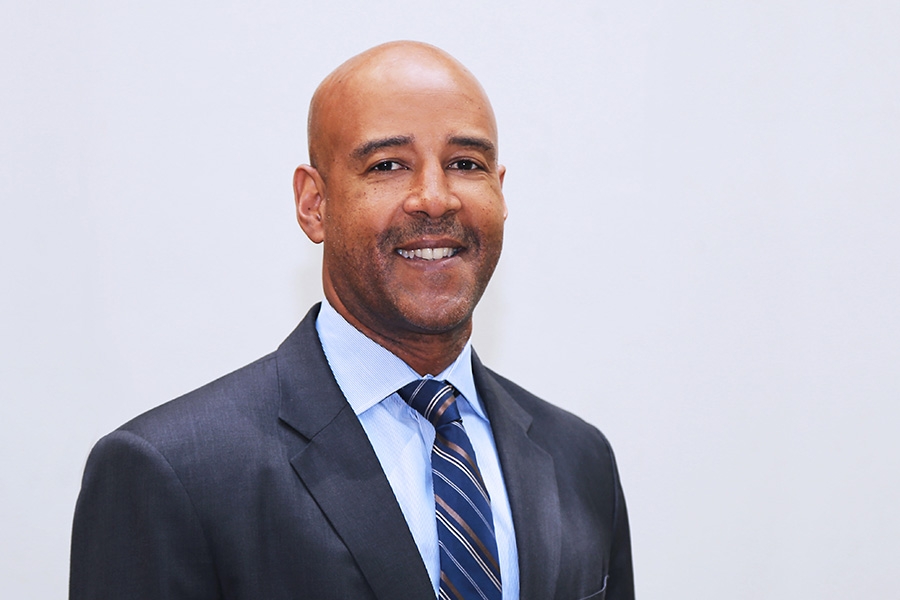 By Kay Kinard, College of Engineering
Reginald DesRoches, chair of the School of Civil and Environmental Engineering, will become dean of Rice University's George R. Brown School of Engineering  effective July 1.
"We are all deeply grateful to Reggie for his many years of extraordinary service to Georgia Tech," said Dean of Engineering Gary S. May. "Under his leadership, the civil engineering undergraduate and graduate programs have risen to second place in the U.S. News and World Report rankings. In addition, Reggie has increased the School's commitment to educating students with a global perspective as well as a focus on sustainability. His world view of civil engineering has led the School and its students into research and service in areas in need of basic infrastructure and support. We all appreciate his tireless efforts on behalf of the School, the College, and the Institute and wish him well in his new position."
DesRoches joined the faculty of Georgia Tech as an assistant professor in 1998 after completing his Ph.D. in structural engineering at the University of California, Berkeley. He was named the Karen and John Huff School Chair and Professor of Civil and Environmental Engineering in 2012.
As chair, DesRoches has overseen a $13.5 million renovation of the Mason Building; doubled the number of named chairs and professors; guided the development of a new minor in global engineering; and led a comprehensive strategic planning process. He has served as thesis adviser to 30 doctoral candidates and 17 master's students.
"Georgia Tech is a remarkable place with amazing people, and I am honored to have been part of this community for the last two decades," DesRoches said. "Leading the School of Civil and Environmental Engineering has been a privilege, giving me a front-row seat to the pioneering work of researchers designing the future of our world, acquainting me with talented alumni the world over, and allowing me to teach and work with some of the most gifted students in our field. I cherish the collaborations and friendships I have made here, and look forward to continuing them as I embrace new opportunities at Rice University as dean of the George R. Brown School of Engineering.
"Tech has been my home for these last 19 years, and I am immeasurably grateful for its defining role in my life."
A fellow of the American Society of Civil Engineers, DesRoches specializes in research on the design of resilient infrastructure systems under extreme loads and the application of smart and adaptive materials. A native of Port-au-Prince, Haiti, DesRoches served as the key technical leader in the United States' response to the 2010 earthquake in Haiti.
"An interim chair will be announced soon and a search committee established to begin the process of identifying the ideal candidate to replace Reggie as school chair," May said.
[UPDATE: May announced April 21 Professor and Associate Dean Kim Kurtis will serve as interim chair and named the members of a search committee for the next permanent chair.]