Wednesday, 22 September 2021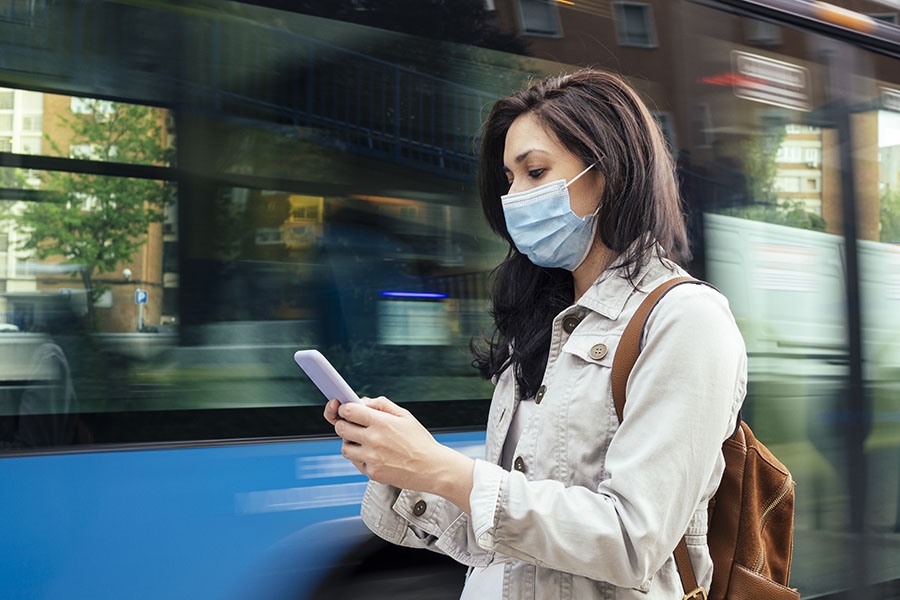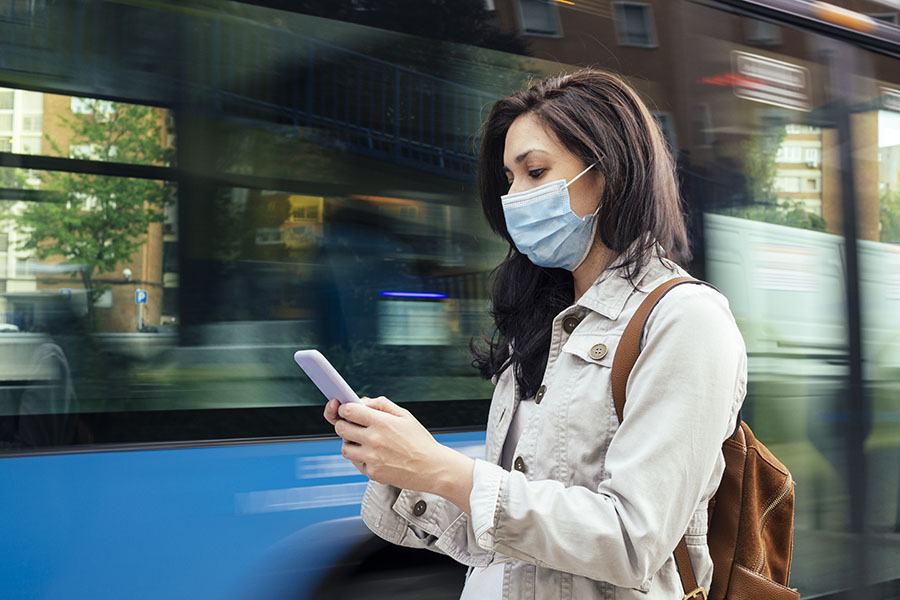 Photo by David Espejo

By Melissa Fralick
Researchers from Georgia Tech have been awarded a $2.5 million National Science Foundation Smart and Connected Communities Grant to develop systems that will improve travel mobility, safety, equity, and sustainability using the city of Peachtree Corners, Ga., as an immersive living lab.
During the course of the four-year project, the research team will develop tools and evaluate policies that will allow communities to leverage advances in information, communication, and sensor technologies in a quantifiable manner to achieve sustainable travel goals.
The project's principal investigator, Frederick R. Dickerson Chair and Professor Srinivas Peeta, explained that the crux of the work lies in analyzing and fusing qualitative and quantitative data from a variety of sources including emerging technologies—like sensors that collect large volumes of data—and communications strategies like community feedback surveys.
"In any city, there are all these resources," said Peeta, who is jointly appointed in the School of Civil and Environmental Engineering and the H. Milton Stewart School of Industrial and Systems Engineering. "For transportation engineers, how do we use all of these technologies and all of the data? How do we use all of this to come up with solutions that are holistic?"
Reaching the Community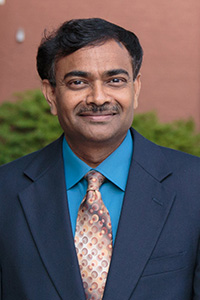 Peeta
Through the grant, Peeta and the research team will work to create strategies to meet the needs of a diverse set of constituents, with a particular focus on reaching underrepresented communities. These include "information deserts" in lower-income neighborhoods, in which residents do not have as much access to smartphones and internet, as well as senior residents for whom technology is an obstacle.
To foster sustainability values in children, the project will involve initiatives in K-12 schools, including engagement roles for a local high school. The researchers will also develop a new community app to provide Peachtree Corners users with information about travel options and collect feedback.
The Georgia Tech researchers are partnering with the City of Peachtree Corners; Gwinnett County Department of Transportation; Tortoise, an artificial intelligence company focused on last-mile delivery logistics and shared micromobility; Paul Duke STEM High School in Gwinnett County; and Curiosity Lab at Peachtree Corners, a publicly funded test environment designed to advance intelligent mobility and smart city technology.
"Curiosity Lab is a unique public-private partnership that facilitates innovation by others. We are excited to work with Georgia Tech researchers to advance mobility concepts that benefit future generations," said Betsy Plattenburg, executive director of Curiosity Lab at Peachtree Corners.
Generating Solutions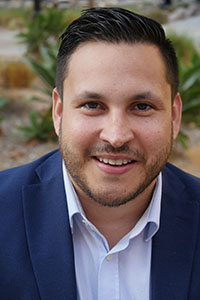 Asensio
Through this grant, the research team will address the challenges of how to integrate disparate, multi-source data from various stakeholders and use it to systematically generate solutions — in the form of partnerships, behavioral interventions, and policy interventions — to meet sustainability objectives at the community level in a systematic, quantifiable manner over time.
The researchers will utilize methods from multi-objective and multi-agent optimization, machine learning, behavioral economics, and data and policy analytics to generate multidimensional solutions.
"We are making steps toward real-time policy analysis and program evaluation with information-based strategies," said the project's Co-PI Omar Asensio, an assistant professor in Georgia Tech's School of Public Policy and director of the Data Science and Policy Lab. "The connections to real-time experiments and observational data feeds will be important. To do this effectively, we will introduce methods of causal inference to isolate the underlying causes of behavior change in travel patterns, which will then feed into more effective machine learning models. Real-time analysis represents a change in our ability to understand travel choices related to congestion and sustainability."
Asensio explained that the move toward real-time analytics can be faster, cheaper and potentially more accurate than traditional government transit surveys, which are slow, costly, and update relatively infrequently.
Creating a Framework
The Peachtree Corners project will focus on collaboration among three main constituencies: transportation users, providers, and influencers.
"For the users, how can they have a better travel experience? For influencers, what can they do to share information and reach larger groups? And for providers, how can they collaborate?" Peeta said.
Gwinnett County Transit is the main public transportation provider in Peachtree Corners. But there are also private sector companies that provide micromobility options like electric scooters that supplement traditional public transportation.
Influencers are community pillars such as school districts and major employers that have the opportunity to share information about transportation with their constituents and influence travel behavior.
The transportation users in this project are the residents of Peachtree Corners, a diverse population of different ages, abilities, genders, races and income levels who all have different needs and travel behaviors.
The goal is that after four years, the model will be sustainable in Peachtree Corners and can be replicated in other communities.
"By the end of this project, we hope to have a framework that can be transferred to any city with a smart and connected framework," Peeta said. "If they're able to do it there, then it's transferable elsewhere."
Related: