Tuesday, 21 February 2023
During the Spring 2023 Hyatt Lecture, Lorraine Green shared her life story and gave students the kind of advice she wished she'd received on her journey from entry level worker to CEO.
Green, ChE 84, MS EnvE 93, is the retired CEO of Pond, the largest architectural, engineering, and construction firm in Atlanta.
At age 28, Green started her own business specializing in corrosion management. In the 1990s, there were few women-owned engineering companies. Throughout the course of her career, and especially at the beginning, she found that she was often the only woman in the room.
She encouraged students to celebrate what makes them unique as they enter the professional world.
Image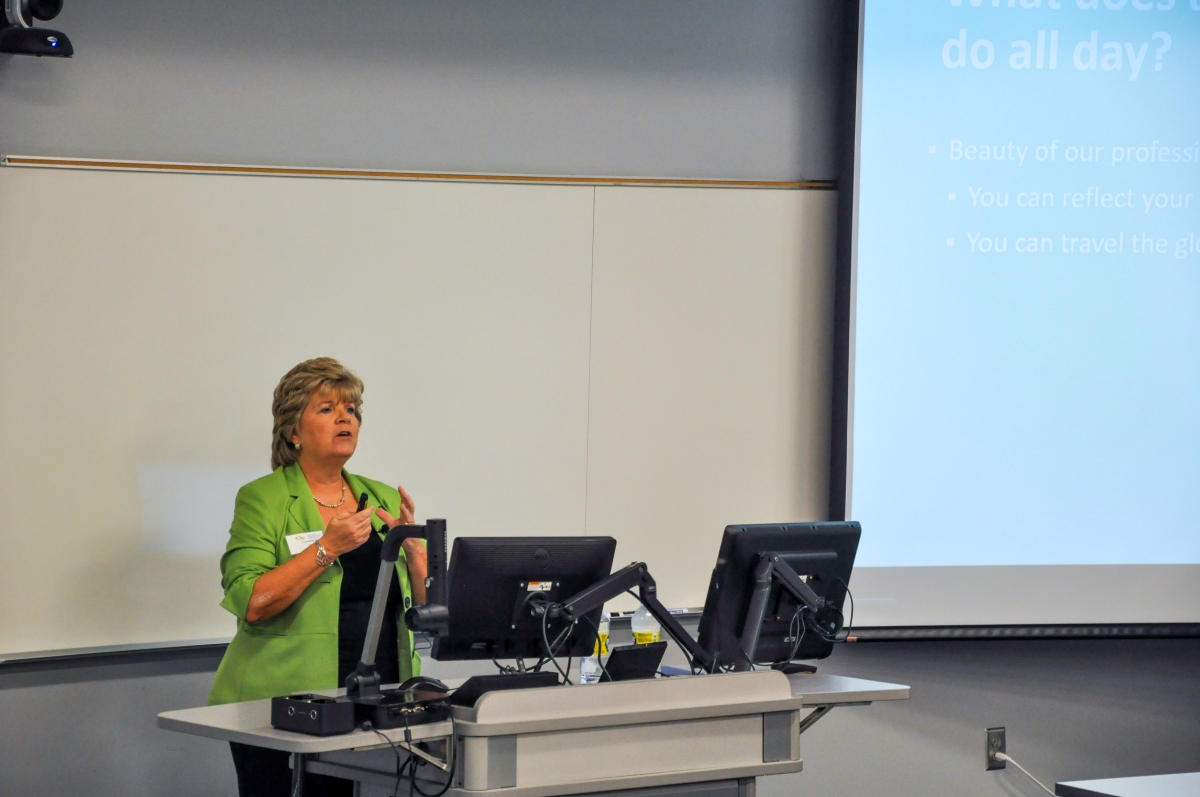 "What is important, I think, as I look back on my career: I was always true to myself but I never viewed myself as different," Green said. "It was about the work. It was about getting the job done."
In 2008, Green sold her business to Pond, where she worked her way up the ranks to President and CEO. Under her leadership, Pond grew to become the largest architectural, engineering and construction business in Atlanta and expanded globally with new offices in Canada, Japan, and Spain.
As someone with experience as both a small business owner and an executive of a major company, Green challenged students to think carefully about the size of the firms they are considering for their first job. 
"In a small company, you get to do a lot of different things and wear a lot of different hats. So if you like not being in the same role every day, then a smaller firm is probably for you," Green said. "If you like knowing what you're going to be doing for the next year or so, if you like having a very defined career path…then a larger firm is probably what you want.
"It's very personality driven, and you don't want anybody to steer you in a direction that's not where your heart is."
Green encouraged students to research the many possibilities that a career in engineering provides.
What has inspired Green throughout her engineering career is the ability to have a positive impact on the world. The kind of infrastructure work that civil and environmental engineers do improves communities and the environment, she said.
If you practice engineering, you will change lives. You will change the world, and that's a reason to keep going.
"A doctor changes lives, one person at a time. We can change lives by thousands at a time with the work we do and that makes me get up every morning," Green said. "If you practice engineering, you will change lives. You will change the world, and that's a reason to keep going."
Green gave actionable advice to students who will soon be seeking their first jobs in the industry.
Though there are many opportunities for telecommuting, she cautioned against accepting a position that's completely remote. If you're not in an office with others, you'll have fewer opportunities for teaching, learning and promotion when people don't see you.
She also encouraged students to embrace responsibility and learn to own their mistakes.
"Learn to fail with grace," Green said. "When you fail, do a deep dive. Be honest with yourself. Be honest with your team and take away lessons because — it's a little cliché—but it it's only a failure if you don't learn from it."
In the professional world, what makes you shine isn't how smart you are but your ability to get results and to work well with a team.
She encouraged students to take advantage of opportunities within CEE to learn about leadership and teamwork, such the Global Engineering Leadership Minor and the Engineering Communications Program.
"It will help you shine head and shoulders above your contemporaries," Green said.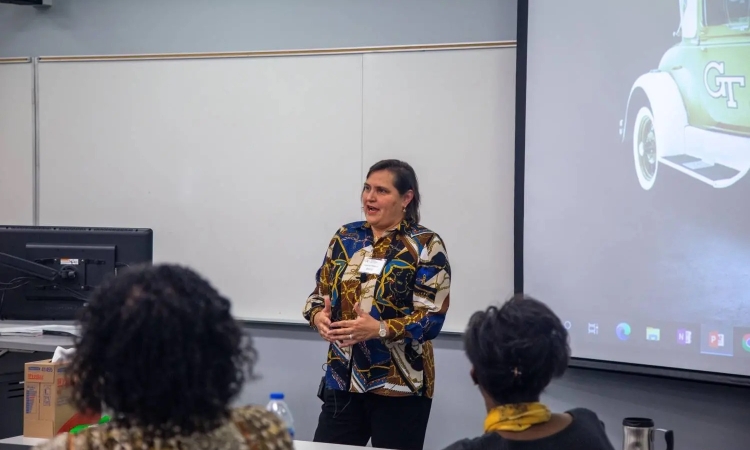 Obregón, who delivered the Fall 2022 lecture for the Kenneth Hyatt Distinguished Leadership Speaker Series on Oct. 11, told students about her life story and the way she built her business from the ground up. She shared lessons from her journey and told students that there are many paths for them to succeed after graduating from Georgia Tech.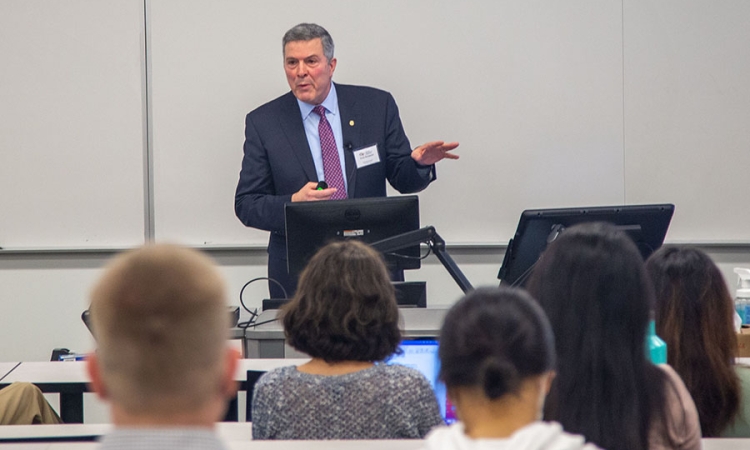 Blank Space (small)
(text and background only visible when logged in)