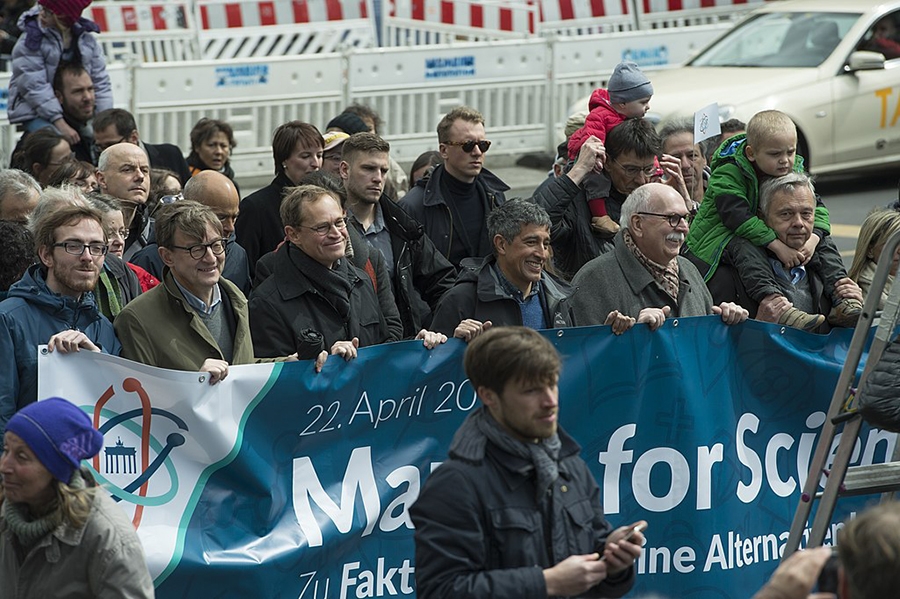 In a recent opinion piece for Environmental Science & Technology, four alumni from Georgia Tech's School of Civil and Environmental Engineering shared their thoughts on the importance of engagement and advocacy. Gretchen Goldman, MS EnvE 08, PhD EnvE 11; Cesunica E. Ivey, CE 10, MS EnvE 11, PhD EnvE 16; Fernando Garcia-Menendez, PhD EnvE 13; and Sivaraman Balachandran, MS EnvE 08, PhD EnvE 13, explain that there are many opportunities for STEM professionals to get involved in service:
As graduate students, we put in many hours of time together training to be environmental researchers. Like many early career researchers, we were motivated by the possibilities environmental science and engineering offers to make meaningful societal impacts. Now advancing our careers at different institutions, we have found that in order to achieve this goal we must often be more than good researchers. We encourage our fellow STEM experts to join us in stepping out of the lab and advocating, communicating, and engaging in our communities. Now more than ever, the need is crystal clear.

The last several years have seen unprecedented levels of STEM experts engaging in policy, advocacy, and science communication. More than a million marched globally in the 2017 March for Science. The nonprofit Union of Concerned Scientists staffed an entire new program of technical experts from the scientific community to meet with their elected officials, write op-eds on policy proposals, and engage the public around elections. Scientific societies have elevated their policy engagement; the Association of Environmental Engineering & Science Professors has an active Government Affairs Committee and the American Geophysical Union has built out a science policy program that connects scientists with lawmakers and provides communication trainings and policy fellowships.

Experts in environmental science and engineering have also recently stepped up like never before. In 2018, the U.S. Environmental Protection Agency disbanded the Particulate Matter Review Panel, a group of 20 experts set to inform the National Ambient Air Quality Standards review for particulate matter. But the experts were undeterred. Led by Dr. H. Christopher Frey, the air pollution scientists conducted the review and advised the EPA anyway, donating months of their time and expertise to ensure the federal government received the best available scientific advice on how to protect the public from particulate pollution. Dozens of others in the scientific community also stepped up to call out the troubling changes that cut science out of the NAAQS process, delivering public comment, sounding the alarm in scientific journals, and organizing letters of opposition.

Academics at R1 institutions are typically expected to spend a fraction of their time on service and many in the scientific community get a glimpse of engagement activities when they draft Broader Impacts statements in National Science Foundation grant proposals. This time can be spent in many ways. For starters, STEM experts can help ensure their scientific work accurately informs the public and decision-makers. Depending on your skills and comfort level, there is a broad spectrum of ways to engage. You needn't march in the streets or be comfortable with a megaphone to effectively participate in policy conversations. There are opportunities to serve on federal science advisory committees, write blogs and op-eds on science policy, contact your member of Congress, work directly with advocacy groups, educate your community on a scientific topic, and have one-on-one conversations with friends and family. All of these actions, even if only taking a few moments to sign a letter in support or opposition to a science-policy proposal, can be tremendously valuable to ensuring evidence-based policy decisions.
Related: