Professor Laurie A. Garrow reports on the state of the airline industry for Avionics International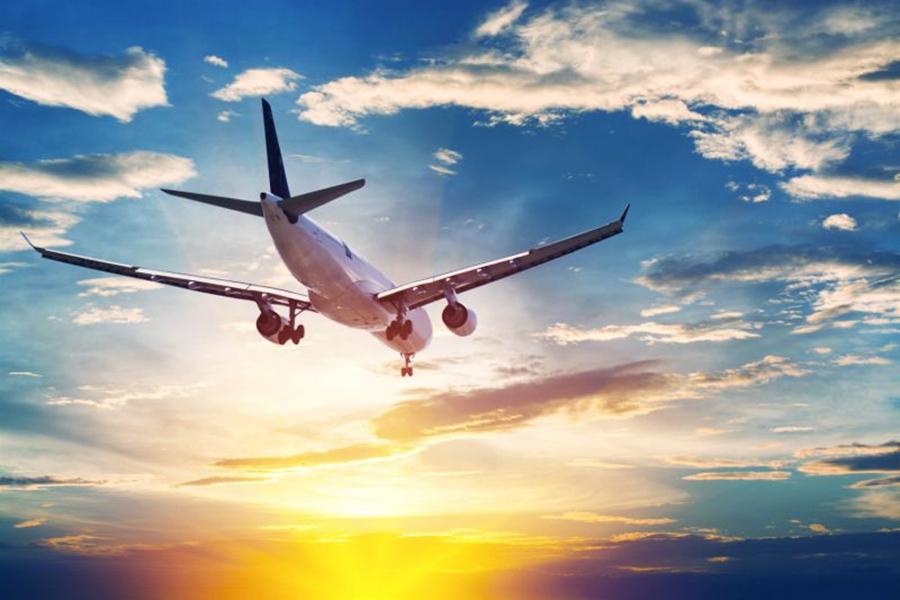 COVID-19 is one of the biggest challenges the airline industry has ever faced. Airlines have never before seen such a dramatic and sustained decline in air passenger demand. The industry has previously grounded fleets during times of emergencies, such as for hurricanes or earthquakes or the 9/11 terrorist attacks — but never has it needed to reduce capacity by 80–90 percent and sustain such reductions for months.
In June 2020, the Airline Group of the International Federation of Operational Research Societies (AGIFORS) held a virtual conference in which senior airline executives worldwide discussed challenges their airlines had experienced during the first 100 days of the COVID 19 crisis and how they were preparing for a long recovery period. This article synthesizes airline executives' perspectives from the conference.
Short-term schedule impacts
Airline executives noted significant reductions in capacity across their airlines — on the order of 80–95 percent during the months of March and April, with service to some markets being entirely eliminated and some airlines temporarily ceasing all commercial passenger operations. In many cases, increases in planned capacity and/or a return of limited passenger operations are expected in the third quarter of 2020, but much uncertainty remains as to whether demand will return to support those modest increases. A lack of consistent polices across nations (and even within a single nation), combined with disruptions to airport access modes, has presented additional challenges for flight operations.
James Sarvis, executive vice president and chief operating officer of AeroMéxico, noted that "between the end of March and the first two weeks of April, we had grounded 90 percent of our 125-aircraft fleet. Even though we have seen some miniscule improvements in load factors, we still expect to reduce 80 percent of our operations through the second quarter."
Some airlines had to cease all passenger operations. Bolivar Dominguez, vice president of operations at Copa Airlines, indicated that prior to March 2020, Copa, headquartered in Panama, operated a fleet of 104 aircraft, relying heavily on connectivity across Latin America. As of June 2020, he stated, "all of [our aircraft] are on the ground because there is a lot of restrictions as to the flow of passengers within Latin America. [The] restart of operations is going to be measured at a very, very limited scale, perhaps 7 percent relative basis to pre-COVID conditions."
IndiGo also ceased all passenger operations for about two months starting in April 2020. IndiGo faced challenges prior to the lockdown with respect to crew logistics. IndiGo transports all crew to and from airports; however, borders between jurisdictions were shutting down to all except essential services. Jeremy Patient, director of operations at IndiGo, explained, "We had our transporters being stopped at the borders if they were traveling empty without crew because then they couldn't prove that they were an essential service. Some of the transporter drivers were beaten by police for ignoring lockdown and restrictions, and the police actually impounded some of the cars that we're using…We started having problems with drivers walking off on the job as they were afraid of the conflict with the police." In addition, IndiGo found their crews anxious to be home prior to any lockdown, compounded by increasing requirements for testing and quarantine when crossing borders and negative association toward their crew members as being "COVID carriers."
Strategies for managing flight cancellations and minimizing operational costs
The sustained reductions of airline schedules during the first 100 days of COVID were unprecedented and necessitated the development of new models and business processes. Many of these new business processes were designed to help manage the flight cancellation process, protect crew, and minimize operational costs / maximize revenues. Tim Niznik, director of analytics in the Integrated Operations Control Center (IOC) for American Airlines, said his team created a new flight cancellation model that incorporated multiple factors. These factors:
Ensured that they did not cancel in a way that would leave crews overnight in hotspots such as New York City, Mexico, or New Orleans
Incorporated a financial component that captured variable costs, such as fuel, maintenance, and airport landing fees
Identified high-value cargo flight and excluded them from cancellation
Ensured that the passenger re-accommodation logic applied after canceling flights did not exceed load factor thresholds set from a social-distancing perspective
Accounted for abnormally high no-show rates
Ensured minimum levels of market frequencies operations as required under the U.S. CARES Act
Distributed excess idle aircraft in stations that could handle it and in a way that facilitated short-term, intermediate, and long-term storage of those aircraft
Fleet management
During the first 100 days of COVID-19, many airlines decided to retire fleets early. For example, American Airlines accelerated the retirement of 99 aircraft and KLM retired their Boeing 747 fleet early. This move helps to simplify operations and reduce operational complexing, which "has been a blessing in disguise," according to Daan Debie, director engineering and architecture at KLM Royal Dutch Airlines, a sentiment echoed by Niznik at American Airlines.
Airlines with younger fleets are taking a different approach. According to Patient, instead of retiring fleets, IndiGo (which leases the majority of their aircraft) has been taking the opportunity to perform (often time-consuming) maintenance on aircraft, including putting new neo-engines on some of their Airbus fleet to improve the fuel efficiency.
In deciding which aircraft to actually fly, many airlines are using an active preservation mode, meaning they are attempting to avoid having to put planes into long-term storage until they need costly heavy maintenance. At IndiGo, Patient noted that "the majority [of our aircraft] are currently parked, but most of them are maintained and operationally ready, although a few have been parked out for an extended period to reduce engineering costs such as saving C-checks for lease return aircraft."
At AeroMéxico, Sarvis noted that "what we're trying to do is [rotate the aircraft] and not fly the same aircraft. If I have a Boeing 738 flying, I'll bring it back and take another out of storage and fly that one. We're managing green time on our engines extremely well. We're managing any credit time on maintenance on our aircraft very well…it has given us great flexibility." While this active preservation mode places extra work on the maintenance team, this approach enables airlines to maintain flexibility—and the ability to quickly ramp up operations in the event demand returns, e.g., due to the development of a vaccine.
Finding new sources of revenue—Cargo, charter, and repatriation flights
As scheduled commercial airline services declined or were temporarily suspended, many airlines turned to cargo, charter, and repatriation flights as new sources of revenue. For example, IndiGo converted some of their passenger aircraft into freighters with cargo carried in the belly, on passenger seats, and in overhead bins. According to Patient, as of early June 2020, IndiGo had operated 216 cargo flights, of which 160 had cargo on the seats. The majority of these cargo flights were to the Persian Gulf region. IndiGo also has been working with the Indian government on repatriation flights for Indian citizens from the Middle East and is operating charter aircraft to bring passengers home from overseas.
As of June 2020, American Airlines has been operating 140 weekly cargo flights to 15 cities outside the U.S. Since mid-April, Air Canada has flown 1,300 purely cargo flights; many of these have been to Shanghai for personal protective equipment (PPE) and "have been providing some much-needed revenue and…have been a little lifeline for us," according to Meaney.
Sarvis noted that for AeroMéxico, cargo has "been an unexpected silver lining in the crisis" and as of June 1 they had operated 118 charter flights, "delivering tons of critical supplies to both the Mexican government and the Mexico Red Cross…and repatriated thousands of Mexicans and foreigners." Importantly, Sarvis noted that "the unions were critical here, as well, allowing for operational concessions to operate these charters. There is no doubt that the charter services contributed greatly to help us abate the cash burn, thus greatly improving our financial situation." In addition, in international cargo operations, airlines are able to take advantage of the fact that cargo operations have more liberal traffic freedom treaties than passenger operations. AeroMéxico is able to operate a new cargo operation from Shenzhen to Mexico via Narita, which they could not do with passenger traffic freedoms.
Protecting passengers and crew
According to Sarvis, the pandemic drove a need for airlines to immediately adapt to the "new and dangerous environment and protect both our customer and employees." Many of the airlines have been sanitizing the fleet daily and/or after every flight. The way airlines implemented social distancing measures has varied and could evolve, particularly with respect to blocking middle seats.
Meaney noted that at Air Canada, they were currently blocking middle seats and that "obviously, with low demand it's not a huge commercial impact in and of itself, but…a lot of inventory taken out of the system" (Meaney, 2020). Sarvis at AeroMéxico noted that, looking ahead, "the middle seat is a problem" and that "right now, we haven't had an issue because we can separate passengers on board, but…unlike Delta that is booking the aircraft to coach to 60 percent and blocking the middle seats permanently—at least in the foreseeable future, we are too small. We cannot do that, so we keep the center seats empty unless the aircraft continues to fill up and we have to consolidate."
The ways in which onboard food is provided and passengers are social-distanced on flights are two areas we expect to see evolve further in 2020. The need to scale onboard cleaning procedures to more flights in a way that does not dramatically impact schedules is another area in which airlines are focusing research efforts.
Airlines after COVID-19
Airline executives offered perspectives for how COVID-19 would shape the airline industry long-term. With many governments delaying the reopening of their borders, many airlines expect that domestic markets will bounce back first. The timelines for a return to pre-COVID demand levels is unclear, but as noted by Sarvis, "different government and aviation organizations predict that their return to the new normal will take anywhere from two to four years."
There was general agreement that many airlines (including American, Air Canada, and KLM) would emerge as smaller, less complex, and more efficient businesses, and that some airlines would not survive. Sarvis pointed out that low and ultra-low-cost carriers are "predicated on selling as many seats as possible, and I think it's clear that the high load factors may take some time to return. [AeroMéxico] will be positioned to take advantage of every opportunity to protect and maybe even grow our market share." The ultimate outcome may depend, in part, on the level of government support provided to the airline—for example, Debie of KLM noted that they had received "a lot of support from our government," whereas Dominguez at Copa "is not counting on government support."
As airlines plan for recovery, they are exploring different strategies to help customers feel comfortable flying again, looking at ways to permanently incorporate aircraft sanitation procedures into turn times at the gates without impacting aircraft utilization, and looking at opportunities to learn more about the best ways to mitigate delays as schedules ramp back up. As Niznik explained, we are currently operating our aircraft in uncongested skies. As we ramp operations back up, we will have unprecedented opportunity to learn when exactly delays start occurring and to collaboratively work with air traffic control to determine the most effective ways to manage congestion.
Thus, while the road to recovery for airlines will probably be long and will result in a smaller and more consolidated industry, it will also likely lead to better customer experiences through airlines' ability to simplify operations and better mitigate delays.
Michael Irrgang, co-chairman of AGIFORS, and Judith Semar of Lufthansa Systems contributed to this article.
Related: