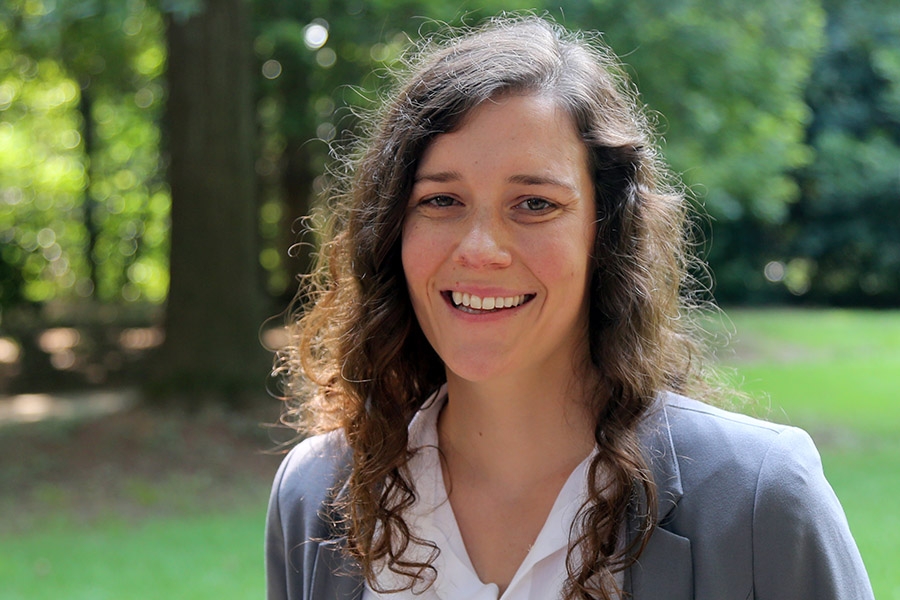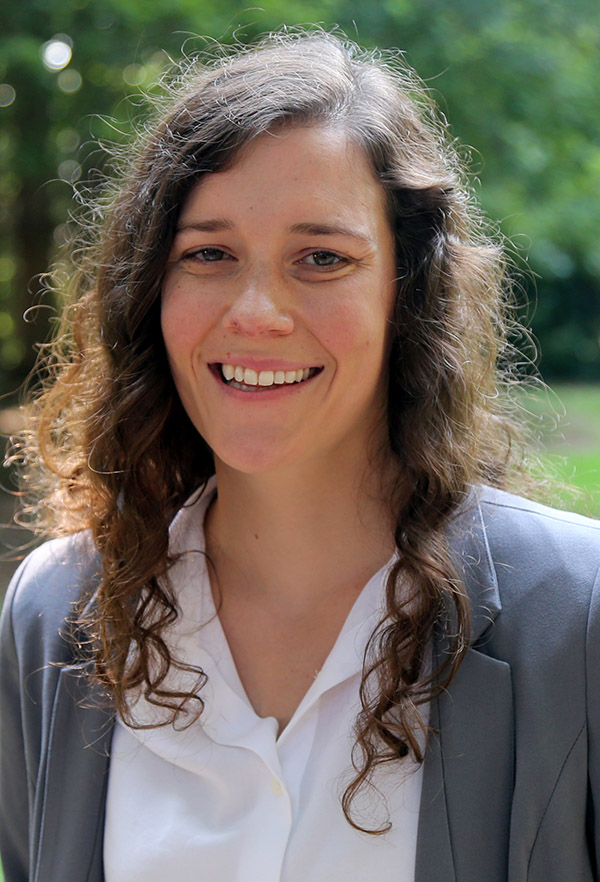 Kaiser
Jennifer Kaiser lives and breathes her work.
Actually, we all do.
Kaiser studies our atmosphere's changing conditions and the chemical reactions taking place that shape the literal air we breathe. This fall, she joins the School of Civil and Environmental Engineering faculty at Georgia Tech to continue that work in what she says is a fascinating region.
"Georgia Tech has great students and an impressive cohort of scientists and engineers working on environmental issues. Also, I've studied and written a lot about the southeast United States," said Kaiser, an assistant professor. "It's a very interesting place where we can examine the intersection of the human and natural world."
Kaiser just finished a postdoctoral fellowship in atmospheric chemistry at Harvard University after completing her Ph.D. at the University of Wisconsin-Madison. She received fellowships from the National Science Foundation and NASA. At Tech, she'll have a joint appointment in the School of Earth and Atmospheric Sciences.
Kaiser specifically looks at volatile organic compounds, human-made or naturally occurring chemicals that she called the precursors to air pollution. She combines instrument-measured data with satellite observations and computer models to create a more complete picture of the chemical processes that control air quality.
"My research is guided, in part, by what's happening in the world. For example, if air quality regulations change, or if new technologies create new emissions, I want to be ready with accurate, predictive models to understand how these changes will affect what we breathe," Kaiser said.
"Every day is an experiment in how emissions impact atmospheric composition. I feel a sense of urgency to identify and minimize uncertainties so we can generate the most effective responses to poor air quality."
She said advanced capabilities coming online also will shape how her work shifts in the next few years.
"We're entering a new era of high-resolution satellite observations, and at the same time, ground-based instrumentation is becoming less expensive and more accurate," Kaiser said.
"I'm excited to put these technologies together and to gather as much data as possible to help develop accurate air quality models and effective policies."
Jennifer Kaiser is one of three new faculty members joining the School of Civil and Environmental Engineering this fall. Read more about Jorge Macedo and new Frederick R. Dickerson Chair Srinivas Peeta.