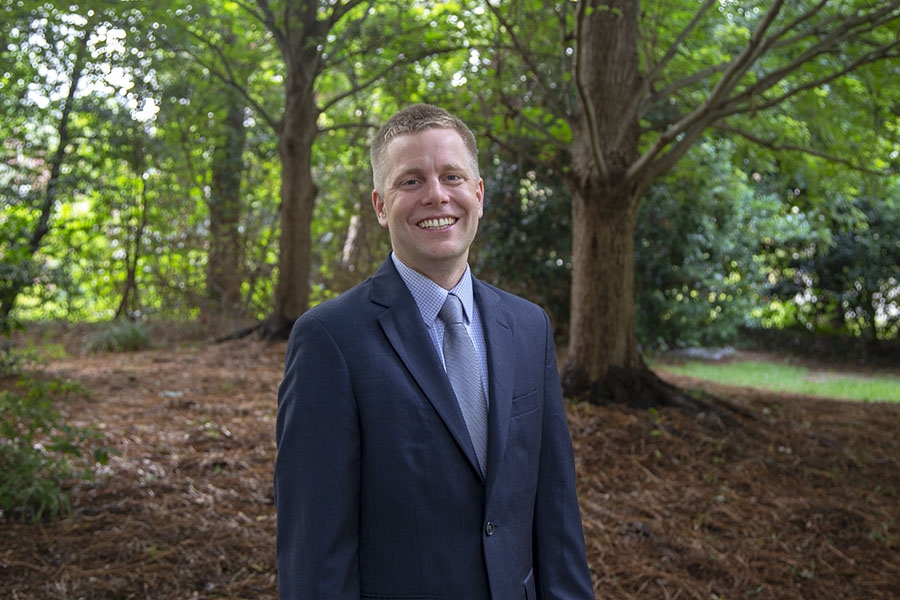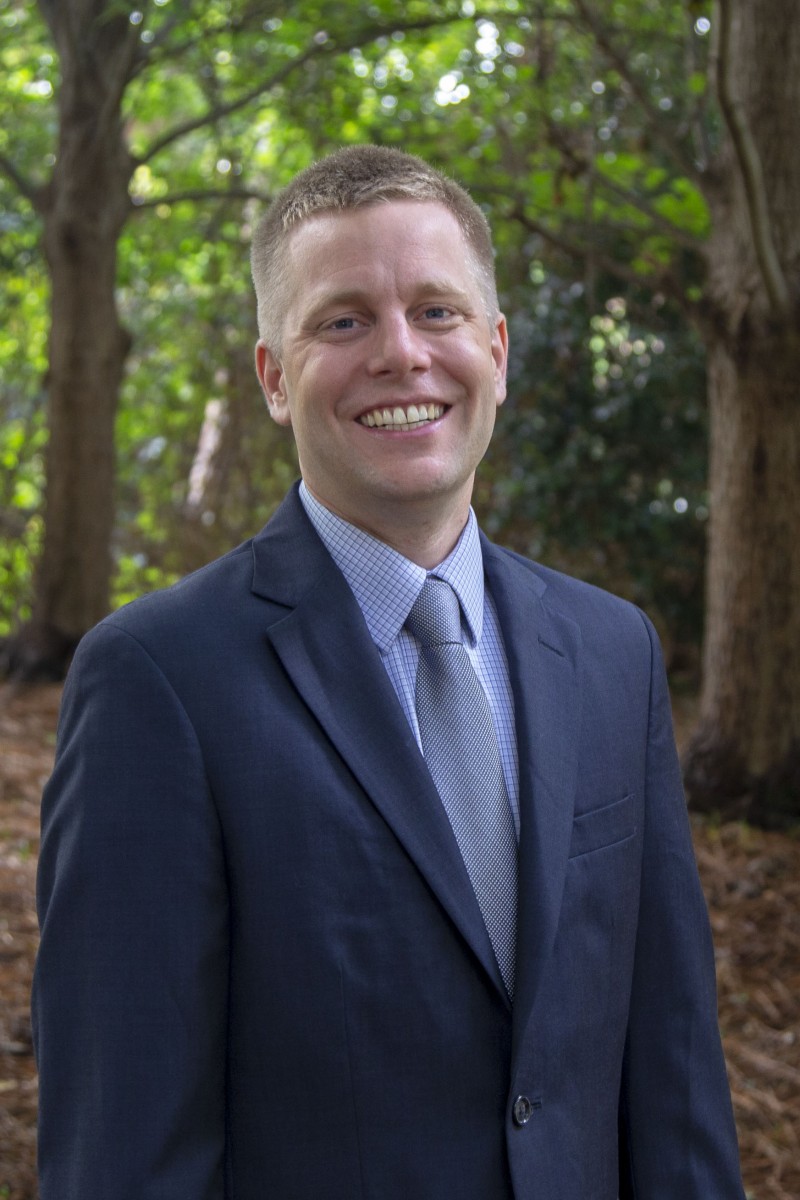 Sherman
As the nation grapples with our aging infrastructure, Ryan Sherman sees opportunity.
Opportunity to better assess the current state of the massive steel bridges that crisscross the country.  Opportunity to rehab some of those bridges in new ways. And opportunity to build replacements, when necessary, that last longer and wear better.
"My work really looks at that aging infrastructure, specifically the steel infrastructure, and how can we improve that?" said Sherman, who joined the School of Civil and Environmental Engineering faculty as an assistant professor in August. "How can we help create the infrastructure of the next century while still maintaining what we have?"
His work on steel and bridges focuses on large-scale structural testing and structural health monitoring. The current approach is to inspect bridges roughly every two years — a time-intensive and expensive process that creates safety hazards for inspectors climbing around active bridges and for the drivers encountering those inspectors.
"A bridge that was opened yesterday and a bridge that was opened in the Eisenhower interstate era are probably going to be drastically different bridges in terms of design, materials, and just the body of knowledge of structural engineering," Sherman said. "When we go and look at these bridges, how can we take that into account?
"I use the analogy that I have a one-year-old and I have a 60-something father. We all go to the doctor; we all don't get looked at the same way. Well, right now, when we inspect our bridges, that's exactly what we do."
Sherman tests steel specimens all the way up to full-scale, 40- to 50-foot girders to understand how they fracture and when those cracks become large enough to compromise the steel's strength. Understanding those characteristics help engineers evaluate our infrastructure, rehabilitate it when possible, and design more durable replacements when necessary.
Sherman also is interested in exploring technological advances that could be game-changers for steel bridges. One promising area is additive manufacturing — 3D printing — but engineers need solid research to support its development and use in critical structures.
"It doesn't necessarily have to be additive manufacturing, but how do we bring in these advanced technologies that we're seeing in other arenas into the bridge industry, which tends to be a little more traditional, you might say," he said.
Sherman comes to Tech from the Department of Civil and Environmental Engineering and Construction at the University of Nevada, Las Vegas. He earned his Ph.D. at Purdue University and is a licensed professional engineer in Nevada. He said he's humbled by the opportunity to join the School's faculty.
"You look at what Georgia Tech has: this phenomenal Structural Engineering and Materials Lab — probably one of the top five or 10 in the United States — and great faculty that you can collaborate with. And then, as a top-tier school, you're going to have the best students in the country to be able to work with," Sherman said.
"Why wouldn't you want to come to Georgia Tech?"
Related