Friday, 16 September 2016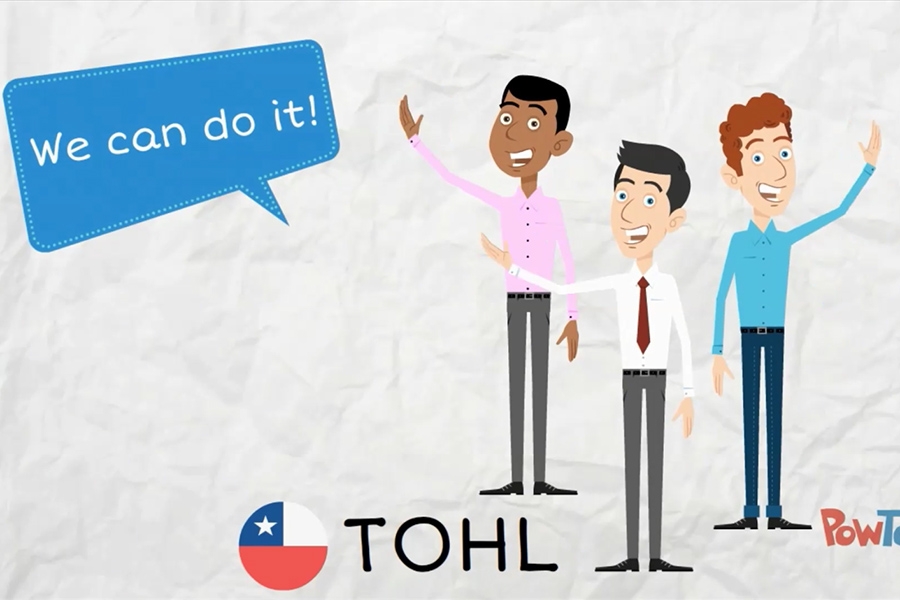 ForeCAST Competition first-place video "TOHL Centers: A Sustainable approach for Rural Water Supply" by Rebecca Yoo.
Billions more people around the world have gained access to clean water in the last quarter century. The problem is, they often can't keep it.
These communities — in developing countries and often rural — don't have the skills, money or help to keep their new water systems operating. So the well or pump or other water-delivery system eventually breaks, and the people are back to square one.
Senior Rebecca Yoo spent her summer as an intern with a company that's trying to bridge that gap. Their work became the subject of an animated short film she produced for the School of Civil and Environmental Engineering's student video competition — a contest she won, thanks to what judges called a creative approach to explaining a complicated issue.
"As I thought about the challenges concerning access to drinking water in low- and middle-income countries, I realized a big obstacle was the lack of transparency and communication those in the field have with those who are financially supporting water access initiatives," Yoo said. "I wanted to break this barrier and open a transparent conversation about creative solutions through my video.​"
Yoo was one of nine individuals and teams of students who entered videos in the third round of the School's alumni-funded ForeCAST Competition. The idea is to showcase how civil and environmental engineers have developed solutions to society's toughest problems and will continue to do so.

ForeCAST Competition second-place video "The Importance of Geotechnical Engineering" by Helen Heidl and Andrew Yi.
Every qualifying team received a $250 stipend to help with video production. A panel of the School's faculty and staff reviewed films independently and ranked them. Yoo's winning entry earned her $3,000, which she says will support her minors in global engineering leadership and Spanish as well as a local church.
"I also thought it would be an interesting effort personally, as I hadn't tapped into my visual creativity in quite a while," she said.
Second place and $1,000 went to Helen Heindl and Andrew Yi for their video about geotechnical engineering. Emily Daniels and Zonglin Jack Li won $500 and third place for explaining origami engineering. (Full disclosure: Li works as a student assistant, photographer and videographer with the School's communications team.)
"I wanted to do a video to be able to express my major in a creative way. We always get assignments that test our analytical thinking but [this was] a project where I was able to show creativity and the exciting aspects of engineering," Heindl said.
"I chose the topic 'introduction to geotechnical engineering' because many times when I tell people my major, they have no idea what that means or what I even do," she said. "Being able to explain everything that geotech covers in a three-minute video was a topic that I knew I could work with."

ForeCAST Competition third-place video "Origami: A Source of Innovations in Engineering and Science" by Emily Daniels and Zonglin Jack Li.
Heindl and Yoo said the production process was engaging — and time consuming, taking 50 to 70 hours total. Yet both said without hesitation they'd do a similar project again.
"You get out what you put in. If you work hard on a video you are going to feel proud of it and enjoy the time you spend on it," Heindl said. "It wasn't even about the money for me, but rather about the ability to work on a project that I truly enjoyed and felt passionate about."
"You've got nothing to lose," Yoo said. "Plus, if you chose a topic you're truly passionate about, it's an awesome chance to get it publicized and have others get excited about it too."
Watch all nine submissions on the CEEatGT YouTube channel.
A fourth round of the ForeCAST Competition is tentatively scheduled for summer 2017. Stay tuned!