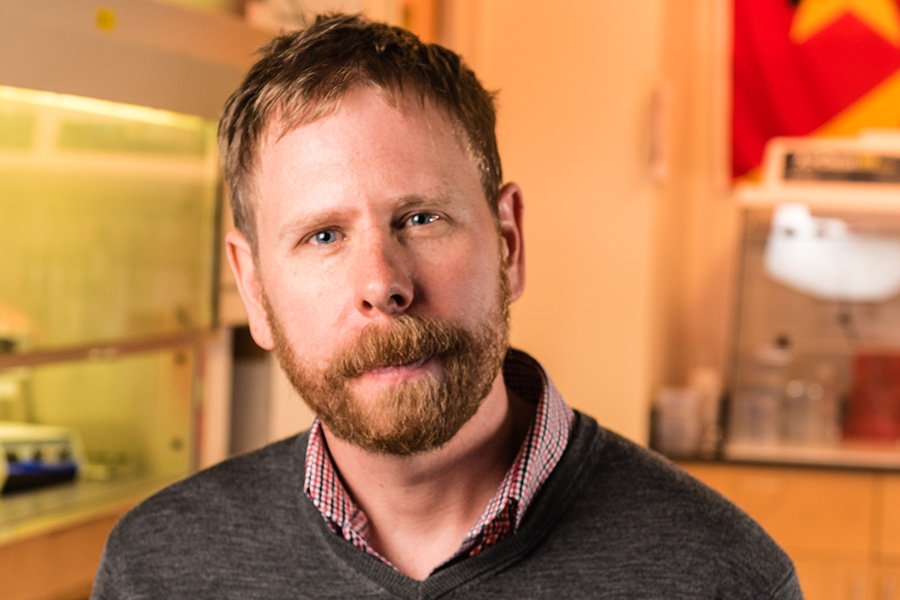 Joe Brown has been appointed the newest Carlton S. Wilder Assistant Professor in the School of Civil and Environmental Engineering.
The endowed position is one of two created by the Wilder family to honor their late husband and father, an advocate throughout his long career for young environmental engineers. The family wanted to help boost the careers and research efforts of outstanding early career faculty members at Georgia Tech who study water quantity and quality.
"It is an honor to be recognized with this endowed position, which will provide substantial support for my research group," said Brown, who joined the School in 2014 after a stint at the London School of Hygiene and Tropical Medicine.
"I am extremely grateful to the Wilder family for creating this professorship to advance water research in the School, and to my colleagues in civil and environmental engineering for nominating me."
Brown works at the intersection of environmental engineering and public health, especially in underserved communities. He has projects assessing the effects of improved sanitation services on public health in urban areas in the developing world and looking at poultry farms' antibiotic use and the impact on downstream water resources. He won a National Science Foundation Early Career Development grant in 2017 to understand how waterborne pathogens might become aerosolized and make people sick in low-income, urban areas.
He's often invited to speak around the world and has secured research funding from the NSF, the National Institutes of Health, the Centers for Disease Control and Prevention, and the U.S. Agency for International Development, among others.
"Joe has already made remarkable contributions to research, teaching and service," said Donald Webster, Karen and John Huff School Chair. "I'm thrilled to offer him this additional support to further grow his impact."
A committee of environmental engineering faculty members recommended Brown for the endowed position, including its previous holder, Kostas Konstantinidis. He earned promotion to full professor this year.