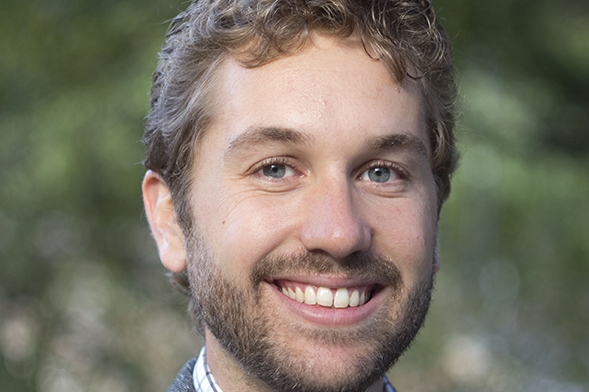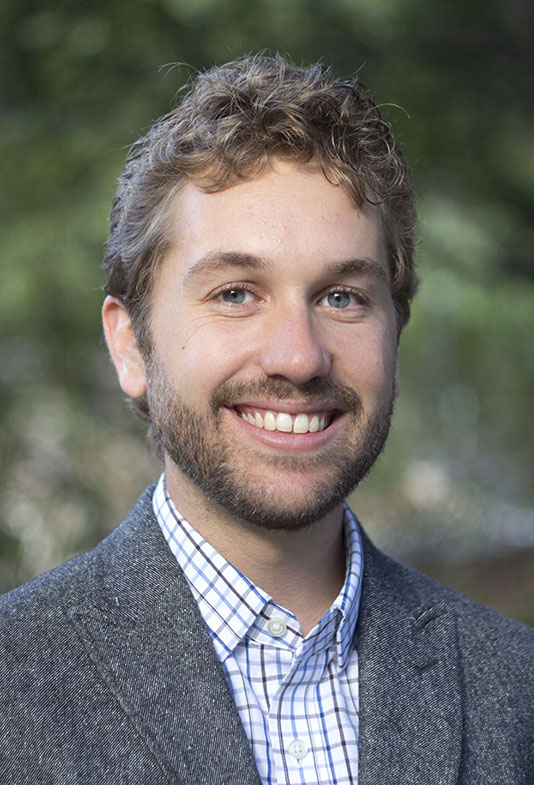 Coogan
A new faculty member with one foot in electrical engineering and another in civil engineering is working to make sure the transportation systems of the future can accommodate all the different demands they will face, from self-driving cars to technologies we haven't even imagined yet.
Sam Coogan joins the Georgia Tech faculty this fall as an assistant professor in both the School of Civil and Environmental Engineering and the School of Electrical and Computer Engineering. It's a unique position he said speaks to the realities of our rapidly changing world.
"The research frontier for smart and autonomous systems is increasingly at the boundary of traditional disciplines, and my joint appointment is especially critical for developing a research program that crosses these boundaries," Coogan said. "For example, one direction of my research uses control theory to study traffic flow, and my joint appointment makes it seamless to collaborate with both CEE and ECE faculty with diverse expertise in areas related to this research. In addition, by being a faculty member in ECE and CEE, I am able to work with excellent graduate and undergraduate students from different backgrounds and interests.
"Fortunately, Georgia Tech recognizes the significant potential in overcoming outdated barriers, and I'm grateful to be able to call both ECE and CEE home."
Coogan comes to Tech from the University of California, Los Angeles, where he was an assistant professor in the electrical engineering department for two years. But he started his academic career as an electrical engineering undergrad at Tech.
"I've already experienced first-hand the collaborative and energetic atmosphere on campus. I'm certainly excited to be back," he said.
It's that energy that made him want to return, Coogan said.
"It was clear that there's an eagerness to push the boundaries and tackle 'big' problems. In particular, it is apparent that Georgia Tech intends to be at the research frontier in developing the next generation of smart, autonomous, and connected transportation systems, and I certainly wanted to be a part of this exciting opportunity."
Coogan said his research focuses on autonomy for cyber-physical systems, especially transportation networks, which will have to accommodate more users, new technologies, and mountains of new data while keeping people safe and enabling them to get where they want to go.
"Controlling and managing societal-scale infrastructure systems like this poses unique challenges that will require solutions from diverse disciplines," he said. "In my research, I'm especially interested in applying tools from control theory and dynamical systems to develop the theoretical foundations and algorithms for ensuring that such systems operate efficiently, with formal guarantees of performance."
Before his time at UCLA, Coogan was a postdoctoral researcher at Sensys Networks, a company that develops wireless solutions for traffic detection. He has also worked as a research intern at NASA's Jet Propulsion Lab.
Coogan is one of three new faces in the School of Civil and Environmental Engineering this fall. Read about Xing Xie and Eric Marks.