Wednesday, 10 February 2021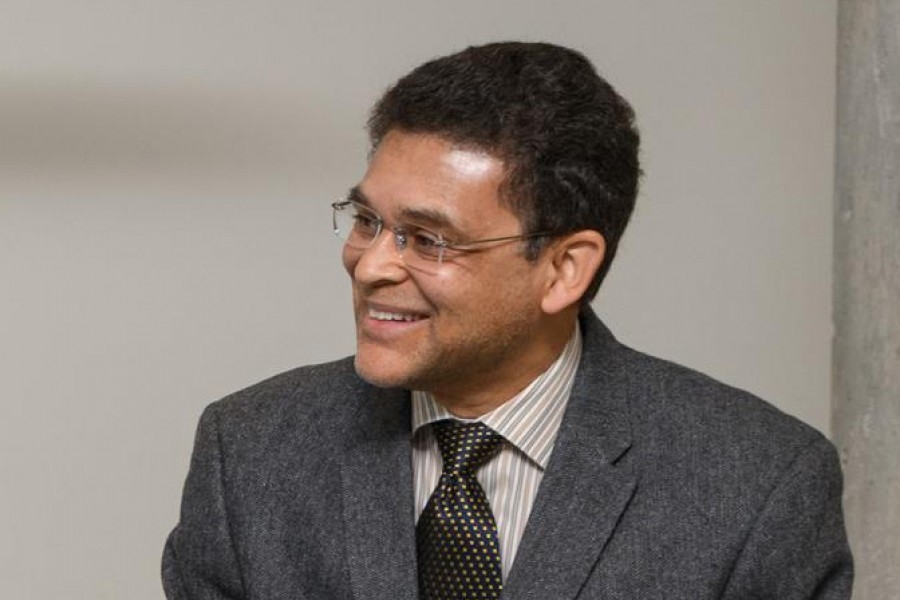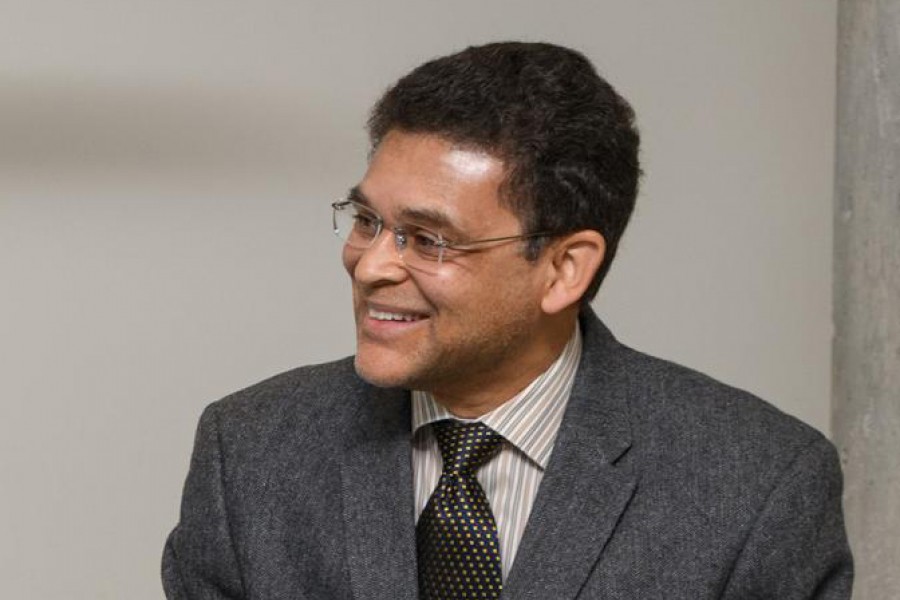 Professor Glaucio Paulino, the Raymond Allen Jones Chair in the School of Civil and Environmental Engineering 

Professor Glaucio Paulino has been elected to the National Academy of Engineering (NAE), one of the highest professional distinctions awarded to an engineer.
Paulino, the Raymond Allen Jones Chair in the School of Civil and Environmental Engineering, was selected for the honor "for contributions to topology optimization and its applications to medicine and engineering."
"Getting elected to NAE was such a great blessing and amazing surprise," Paulino said. "The idea of becoming an NAE member was always a dream, however, today the dream turned into reality. I am humbled by this recognition and honored to join such a group of distinct colleagues from academia and industry."
Paulino, along with Mechanical Engineering Professor Andrés García and alumni Christopher Jones, PhD AE 86, and Roger Krone, AE 78, represent Georgia Tech among 103 new members and 23 international members.  
"I'd like to extend my deepest congratulations to our College faculty members Andrés García and Glaucio Paulino on their induction into the National Academy of Engineering," said Raheem Beyah, dean and Southern Company chair of the College of Engineering at Georgia Tech. "Their forward-thinking research in molecular engineering and topology optimization, respectively, is making an indelible mark on the future of engineering specific to medicine. This is a proud moment for the College, and I look forward to the advances they will make in their fields and the impact that will have on our nation."
Election to the National Academy of Engineering is among the highest professional distinctions accorded to an engineer.  Academy membership honors those who have made outstanding contributions to "engineering research, practice, or education, including, where appropriate, significant contributions to the engineering literature" and to "the pioneering of new and developing fields of technology, making major advancements in traditional fields of engineering, or developing/implementing innovative approaches to engineering education."
Paulino is world-renowned for his contributions to topology optimization and applied mechanics. He created the first stable formulations of topology optimization using polygonal and mimetic-based virtual elements, including deep-learning enhanced multi-resolution and multiscale approaches connected to additive manufacturing processes that have been widely used.
He was one of the early investigators to apply topology optimization to the medical field by designing patient-specific large craniofacial segmental bone replacements to help cancer patients and those with massive facial injuries and bone loss.
Paulino's methods for topology optimization have been employed by industry, academia and national labs.
For instance, his design-update methods have been incorporated into the PLATO software developed by SANDIA National Laboratories by adding capabilities to multi-material topology optimization, and stress constraints. These capabilities have been used by SANDIA to design mission-critical parts in classified and defense projects.
Paulino has also worked with SIEMENS to create a deep-learning enhanced topology optimization approach through an online training concept employing machine learning to extract the underlying mapping between design variables and their sensitivities, leading to a universal machine learning approach for topology optimization. Several joint patents and papers have resulted from this effort.
He also created educational software for various engineering applications of topology optimization known as the PolyTech family of computer codes—PolyMesher, PolyTop, PolyFluid, PolyMat, PolyDyna, and PolyStress. These computer codes, which are made available for free, together with their associated journal papers, have contributed to the research and education of a large number of students and engineers worldwide.
Paulino's unique, interdisciplinary, work at the intersection of structural engineering, mechanics and materials has earned him elite recognition from professional societies in both civil engineering and mechanical engineering.
These include the Mindlin Medal from the American Society of Civil Engineers and the Belytschko and Drucker Medals from the American Society of Mechanical Engineering. He also received the Cozzarelli Prize from the National Academy of Sciences for the best engineering paper of the year, published in Proceedings of the National Academy of Sciences, for its "scientific excellence and originality." He is also a former President of the Society of Engineering Science.
Paulino joined the faculty of Georgia Tech's School of Civil and Environmental Engineering in 2015. He came from the University of Illinois at Urbana-Champaign, where he was the Donald Biggar Willett professor of engineering for 15 years.
With his election to the National Academy of Engineering, Paulino joins a handful of his colleagues from the School of Civil and Environmental Engineering who have achieved this elite standing, including Georgia Tech President Emeritus G. Wayne Clough, former Provost Rafael Bras, Professor John Crittenden and Professor of the Practice John Koon.
Donald Webster, the Karen and John Huff School Chair, said it's a great honor for Paulino and a point of pride for the School to have a member of the National Academy of Engineering on the faculty.
"Professor Paulino has made numerous seminal contributions in the mechanics and physics of solids and structures, including geometric mechanics and origami engineering," Webster said. "I am so pleased that his contributions have been honored with election to the NAE."
Related: