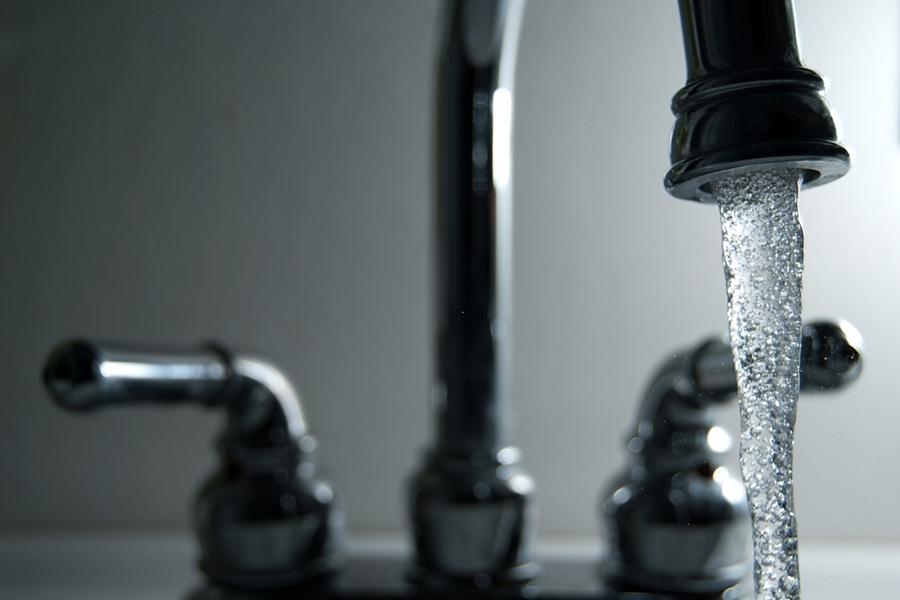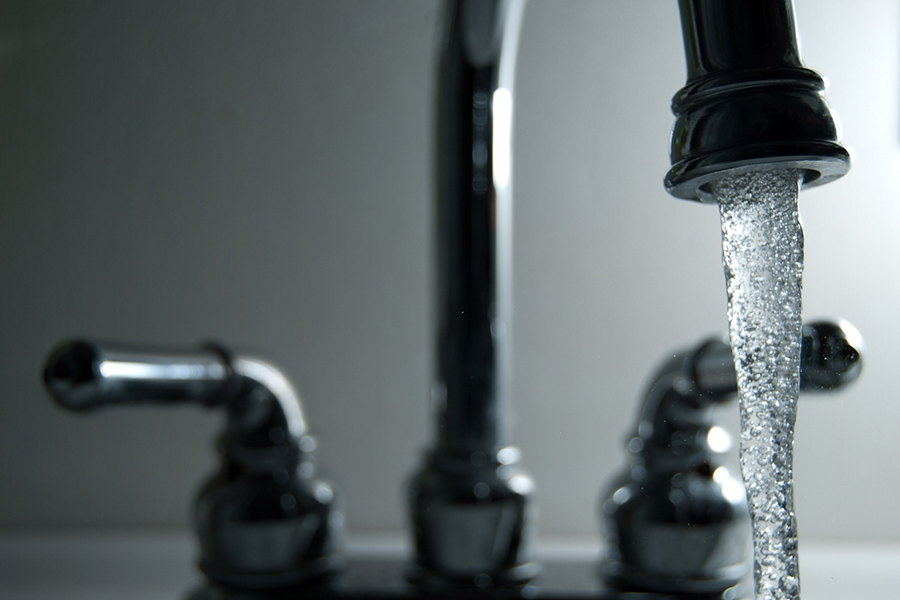 Carlton S. Wilder Assistant Professor Xing Xie has received a National Science Foundation Early Career Development Award to study and understand how systems using electric fields to purify water kill pathogens. The approach, called locally enhanced electric field treatment, offers to potential to safely disinfect water supplies without adding chlorine and creating disinfection byproducts.  (Photo Courtesy: Steve Johnson via Flickr)
Most of us don't think much about it; we trust that the water pouring from our faucets is safe.
And it is, thanks to a reliable water purification system in use all over the world that filters out contaminants and uses chlorine to kill pathogens. There's just one problem that's been bothering environmental engineers since the 1970s: chlorine disinfection generates carcinogenic byproducts.
To be clear: the risk is absolutely minimal — and far less than the risk of fatal diseases from bad water, especially in developing countries. But what if there was another way to reliably decontaminate water and avoid those disinfection byproducts altogether?
"The dilemma of chlorine disinfection byproducts has been bothering environmental engineers since they were first reported four decades ago. As a chemical-free pathogen inactivation technology, LEEFT is potentially a way out of that dilemma."

– Xing Xie, Carlton S. Wilder
Assistant Professor
Xing Xie is working on new technology to do just that, using a strong electric field to kill bacteria and other pathogens in water without the need for chlorine. The National Science Foundation sees promise in the idea and has given Xie a five-year Early Career Development Award to pursue this locally enhanced electric field treatment, or LEEFT.
"LEEFT is a promising and transformative technology, and at the same time, there are a lot of challenges that need to be addressed before practical implementation of such technology," said Xie, Carlton S. Wilder Assistant Professor in the School of Civil and Environmental Engineering. "For example, we know little about how exactly the microbes are killed in the LEEFT system, even though very high killing efficiencies have been demonstrated."
Xie is working to answer that question and improve the designs of these systems. Already, researchers have shown that a low-voltage system can treat water in just a few seconds. They're inexpensive, robust and easy to operate. But there's a key barrier to their widespread use.
"One big challenge is the stability of the electrodes used in the LEEFT systems," Xie said. "When I started two years ago, the demonstrated lifetime of electrodes in the first several LEEFT systems was only about 10 minutes. My group is developing better electrodes, and now we have improved it to more than 10 days of continuous operation time."
Xie said that timeframe makes the system feasible for portable devices that could be deployed in emergency situations, for example. To really scale up for long-term, permanent use, though, he said the electrodes need to last at least 10 times longer than that.
Combining his work on the electrodes with the new NSF grant to understand how the systems effectively inactivate pathogens could make electrical disinfection of water a practical approach for large- and small-scale systems.
NSF funded Xie as part of its CAREER program, which provide funding for emerging leaders and academic role models to carve out their scientific niche and build the foundation for a lifetime of study. They're considered among the most prestigious grants for faculty members just getting started in academia.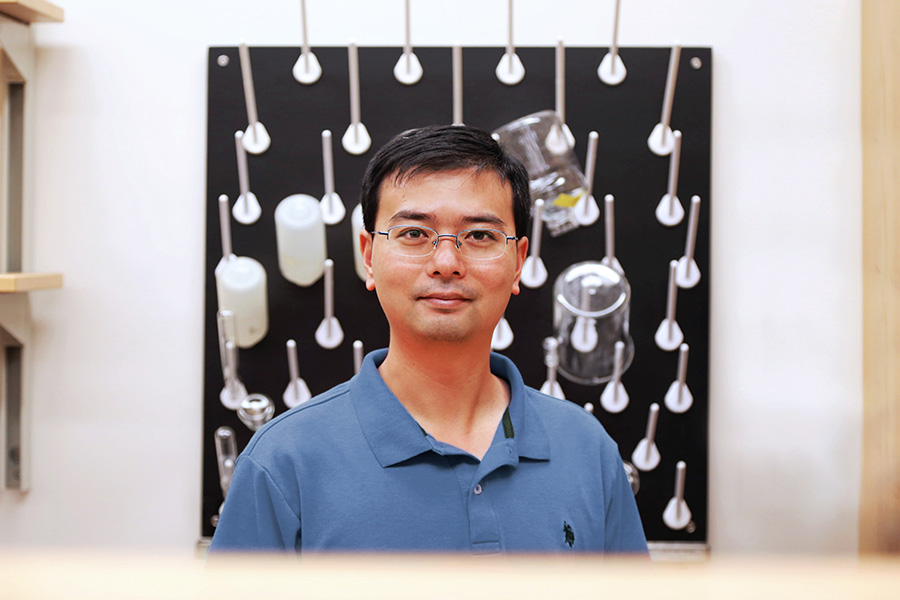 Carlton S. Wilder Assistant Professor Xing Xie in his lab. (Photo: Jess Hunt-Ralston)
Xie had been at Georgia Tech about a year when he applied, and he knew the success of first-time applicants was limited. Often, they receive useful feedback to refine their ideas when they initially submit a CAREER proposal. In his case, however, he got word on the eve of the Chinese New Year that his project would receive funding.
"I felt that I was so lucky to receive such a great New Year's gift," Xie said. "This award means a lot to me not only because it is a prestigious honor, but also because it is the first federal grant I have received since I became an independent researcher at Georgia Tech. Receiving this award really builds my confidence about the research I have been doing."
Xie has been working on ways to kill harmful microbes in water for more than a decade, and he participated in the development of the first electric-field water treatment systems when he was a Ph.D. student at Stanford.
Broadly, his work blends environmental microbiology and materials science. He's working on other projects that use an environmental sampling technique to preserve biological samples for transport to labs, locking away the DNA or viruses in samples so they can be transported and analyzed.
As part of his CAREER grant, he's also developing educational modules for high school, undergraduate and graduate students.
"Potentially, LEEFT systems can be applied in all scales in various scenarios, from portable devices to point-of-use household units and from distributed community-scale treatment clusters to centralized treatment plants," Xie said.
"The dilemma of chlorine disinfection byproducts has been bothering environmental engineers since they were first reported four decades ago. As a chemical-free pathogen inactivation technology, LEEFT is potentially a way out of that dilemma."
Related